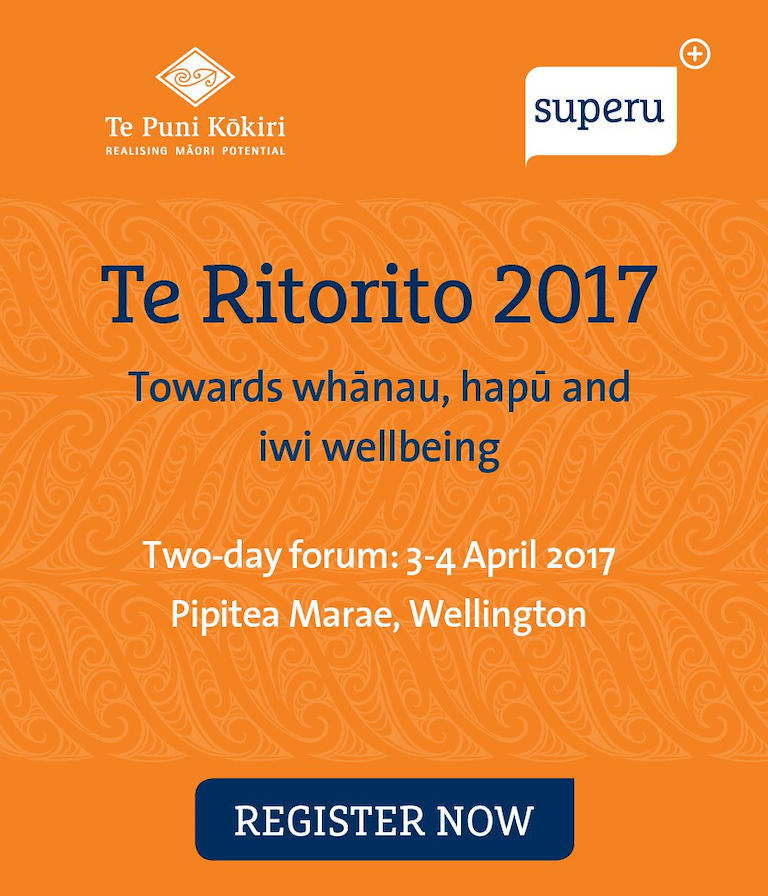 This two-day forum will provide an opportunity for researchers, policymakers, advocates, and practitioners to discuss whānau, hapū and iwi wellbeing in our day-to-day practice and what the bigger picture means for both Māori and Government.
Te Ritorito 2017 is being jointly hosted by Te Puni Kōkiri and Superu.
We have an exciting line-up of speakers confirmed for the forum, including Emeritus Professor Sir Mason Durie, Justice Joe Williams, Whetu Wereta, Dame Tariana Turia, Dr James Hudson, Dr Tahu Kukutai, Helen Leahy, Awerangi Tamihere, Andrew Sporle, Len Cook, and Dr Kathie Irwin.
Te Ritorito 2017 will provide attendees with an opportunity to explore:
whānau, hapū and iwi wellbeing research, policy and implementation
wellbeing and what works with whānau, hapū and iwi
the relevance of this work in light of their own experiences
future implications
potential gaps in the approach, including engagement with whānau, hapū and iwi on these topics.
Registration: $70 (includes all meals, and forum dinner on 3 April 2017).
For more information and to register click here.
Attached Files