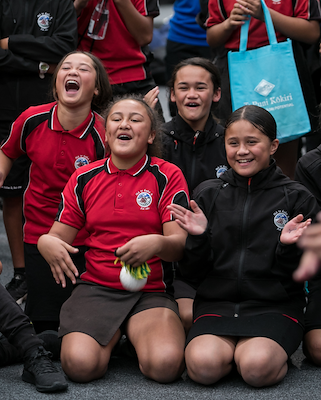 A review of the Māori Language Act 2016 was undertaken in close partnership with Te Mātāwai, commensurate with the kaupapa of Te Whare o te Reo Mauri Ora, and with close support from the Māori language entities under Vote Māori Development.
Although it was a legislative review and largely technical in nature, the review process enabled an in-depth conversation amongst stakeholders around wider policy matters, and in turn, identified opportunities to strengthen the existing infrastructure and give better effect to the partnership approach to the revitalisation of te reo Māori.
The purpose of the review was to explore the operation and effectiveness of the Act, with an aim of strengthening the legislation, in relation to its original intent. The review also aimed to refine the legislation so that it is fit for purpose to support the delivery of its objectives into the future.
A Steering Group was established to provide guidance and strategic direction on the review, and we formed a joint Working Group with Te Mātāwai to ensure a partnership approach was taken throughout the review process.
Extensive consultation with relevant sector and iwi stakeholders was had. Community level consultation was undertaken by Te Mātāwai as well as successive rounds of engagement with relevant agencies and the entities that contribute to the Māori language sector.
The review was completed last year and the review report given to the Minister for Māori Development and Te Mātāwai co-Chairs in November 2022. In early 2023 we began working with Te Mātāwai on post review policy work.
Initial amendments to the Act are being progressed through a Māori Purposes Bill. Together we will explore and progress further proposals to amend the Act and strengthen current policy settings and operational practice.