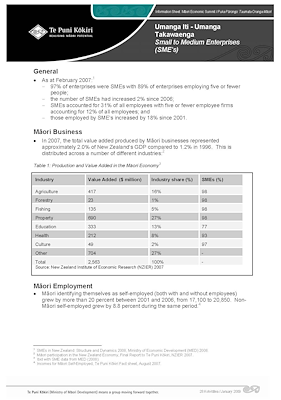 Small to Medium Enterprises
Table of contents
Discussion
The SME sector (19 or fewer employees) is particularly susceptible to the recession due to SME's not having the scale or the reserves to withstand an economic downturn.
What are the key issues facing Māori SMEs arising from the recession?
What can Māori do to enhance/mitigate these opportunities/issues or their impacts?
How can government support Māori and wider New Zealand efforts?
What are the immediate priorities for action?
What are the longer term areas for focus for Māori people in the labour market?
What are the key points to be communicated to the Employment Summit?