An independent panel has been appointed to review Whānau Ora. The intention of the review is to ensure that Whānau Ora is providing better outcomes in the community to respond to the diverse needs of whānau and families.
Have your say
This is your opportunity to submit your experiences, understandings and insights of Whānau Ora using the online submission forms below. The Panel will receive submissions from Wednesday 11 July to Monday 20 August 2018.
Questions are available in English, Te Reo Māori, Samoan, Tongan, and Cook Islands Māori but can be completed in any language.
Choose one of the following to make your submission:
You can find Frequently Asked Questions about making a submission here.


The Independent Review Panel is currently gathering important information which will determine its findings and recommendations on Whānau Ora.
As well as meeting and talking directly with those most involved with Whānau Ora such as the Whānau Ora Commissioning Agencies, providers, entities, navigators and whānau; it is also inviting the public to make online submissions.
You can view an update of the Panel's progress here.
Review's purpose
The Panel's Terms of Reference are to:
assess the ability of the Whānau Ora commissioning approach to effect sustainable change in the wellbeing and development of whānau;
explore the extent to which the Whānau Ora service delivery model and commissioning approach is accountable and transparent in the achievement of outcomes for whānau; and
scope the applicability of a whānau centred approach as a model for improving outcomes for whānau across government with an emphasis on the social sector.
Timeframe for Review
The Review Panel has been a six month period to conduct the Review beginning in April and concluding in October 2018. The Panel will deliver a report on their findings to the Minister for Whānau Ora in early November 2018.
Introducing the Whānau Ora Review Panel
An Independent Panel of six people has been established to undertake the review – Caren Rangi is the Chair, with members Tania Lee Hodges, Te Raumawhitu Kupenga, Donna Matahaere-Atariki, Mereana Kim Ngarimu and Brenda Steele.
Caren Rangi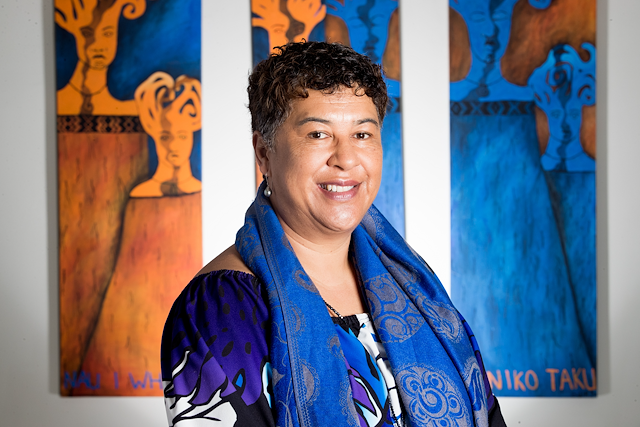 Caren Rangi is of Cook Islands Maori descent, from the islands of Rakahanga, Rarotonga and Aitutaki. She is a qualified accountant and governance practitioner, is the principal consultant for Ei Mua Consulting Ltd, her own company established in August 2008.
Caren's skills and experience are in governance, auditing, facilitation and strategic planning. Her career includes roles in the Office of the Auditor-General, and senior consulting roles in the private sector. Since 2002, Caren has sat on various boards for government and the community, in New Zealand and in the Cook Islands.
Caren is currently a Member of the Charities Registration Board, Deputy Chair of the Arts Council of New Zealand, Deputy Chair of Eastern and Central Community Trust, Director of the Cook Islands Investment Corporation and a trustee of the Pacific Island Homecare Services Trust. She is also a Director of Pacific Co-operation Broadcasting Ltd.
Caren holds a Bachelor of Business Studies, has been a member of Chartered Accountants Australia New Zealand (CAANZ) since 1993, and was conferred as a Fellow in 2015.
Tania Hodges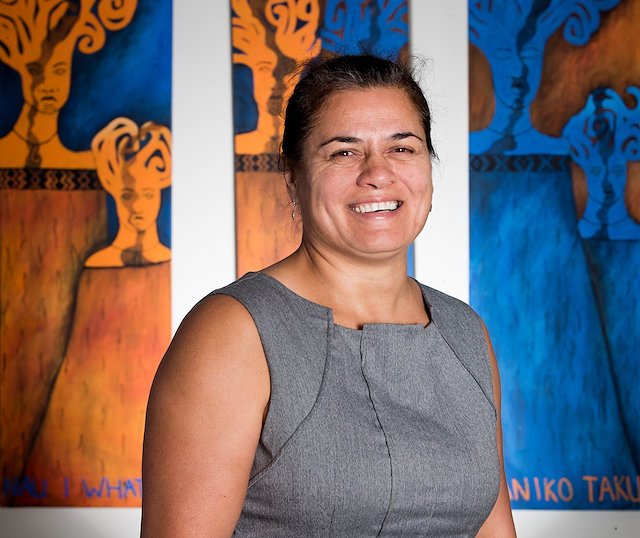 Tania has iwi affiliations to Ngāti Pāhauwera, Ngāti Ranginui, Ngāti Hauā, Ngāti Maniapoto and Ngāti Tūwharetoa. Tania is the Managing Director of Digital Indigenous with extensive experience in funding, contracting, strategy, change management, Māori and Iwi relationships, leadership, workforce and community development.
Tania holds several governance roles including a Ministerial Appointment to the Waikato District Health Board; Deputy Chair of Ngāti Pāhauwera Development and Tiaki Trusts; Director on the Ngāti Pāhauwera Commercial Development Limited.
Tania's previous experience with Whānau Ora was as co-chair of the Waikato Whānau Ora Regional Leadership Group during Phase One of Whānau Ora.
Tania has completed an MBA (with Distinction), BSocSci, Grad Dip Mgmt. St, PGCBR and Grad Dip (Te Reo Māori) to compliment her Registered Psychiatric Nursing qualification (RPN).
Tania holds current NZ Masters records in Indoor rowing, athletics and weightlifting. Tania is passionate about making a positive difference and strives for excellence in everything she does. "A social cultural conscience with a business edge."
Te Raumawhitu Kupenga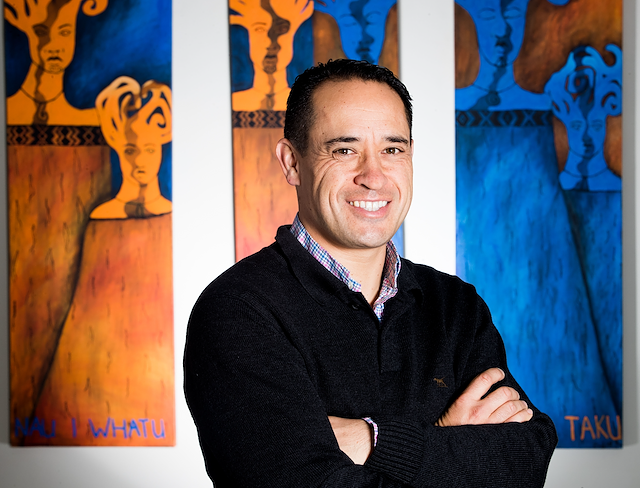 Te Rau belongs to Ngāti Porou, and hails from Ruatoria. Te Rau is the principal of Te Amokura Consultants, a 'Maori Policy Shop' in Wellington, providing strategic and specialist advice to iwi, as well as private and public sector clients.
Te Rau has a legal background, having worked previously as a lawyer specialising in litigation, as well as holding senior solicitor positions in a commercial law firm in Wellington and with the Maori Trust Office.
Te Rau has held senior leadership roles in the Public Sector, including Deputy Secretary for the Environment, at the Ministry for the Environment, and as part of the Senior Leadership Team at the Ministry of Education, and has a strong understanding of the machinery of government, as well as the state sector system more broadly.
Donna Matahaere-Atariki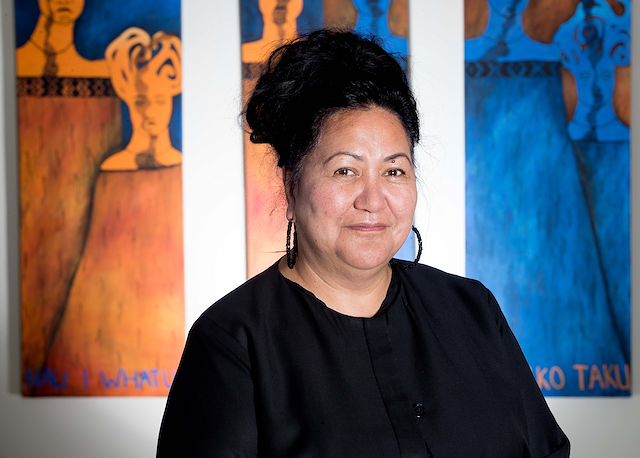 Donna was born in Tuatapere and is Ngāi Tahu, Te Atiawa, Ngāti Ruanui, Ngā Rauru and Ngā Ruahine. She has a background in education, health and social services both at a community and public sector level.
Donna is a Ministerial appointee to the University of Otago Council, a trustee at Well Dunedin Primary Health Network, a Gambling Commissioner, Chair of Te Rūnanga o Ōtakou, and a founding trustee of the Dunedin-based integrated health, education and social services provider Te Kāika.
In the 2018 New Years' Honours, Donna was made a Member of the New Zealand Order of Merit for her services to Māori and health.
Kim Ngarimu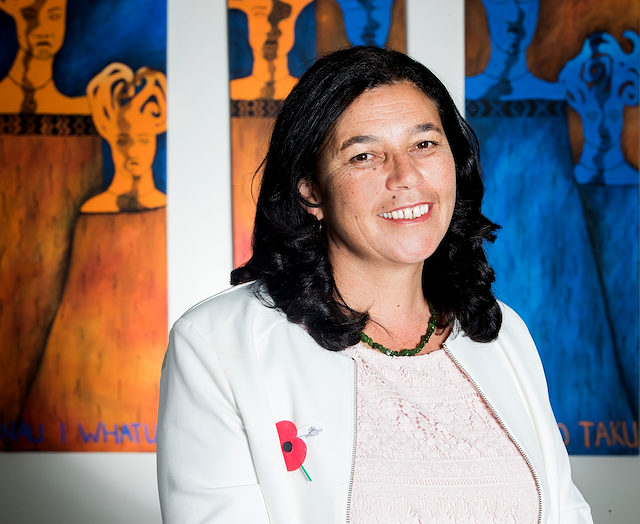 Kim is of Ngāti Porou descent, and resides in Gisborne. Kim is director and principal consultant of Tāua Ltd, a consulting company specialising in public policy and public management advice. Alongside her consulting business, Kim holds a portfolio of board directorships in the health, education, heritage, broadcasting and Treaty sectors.
Kim has a well-developed understanding of Whānau Ora having had policy oversight of its early stage, and subsequent policy involvement, when she was Deputy Secretary at Te Puni Kōkiri.
Kim is a previous senior public servant, having held the position of Deputy Secretary, Policy at Te Puni Kōkiri for 7 years, Acting Chief Executive of the then Ministry of Women's Affairs on a secondment basis, and Acting Director of the Waitangi Tribunal. She holds a Bachelor of Business Studies from Massey University.
Brenda Steele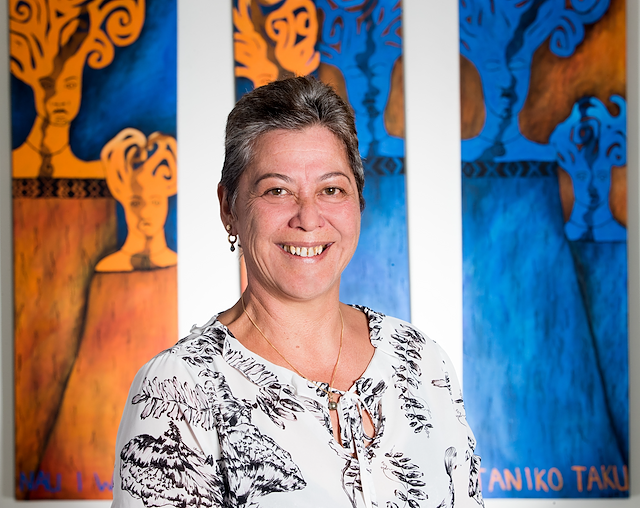 Brenda Steele is of Te Aupouri, Ngāti Kuri, Te Rarawa and Ngāti Whātua descent, and is currently on the Auckland Council as the elected member for the Rodney Local Board, a role she has had since 2010. In this role, she is currently a member of the Kaipara Harbour Joint Political Committee and Deputy Chair of Te Poari o Kaipātiki ki Kaipara (Parakai Recreation Reserve) Board.
Brenda is also a trustee on the Whiti Ora o Kaipara Charitable Trust, the charitable subsidiary of Ngā Maunga Whakahii o Kaipara, the post settlement governance entity of Ngāti Whātua o Kaipara.
Brenda is deeply involved in her community and brings to the panel expertise and experience in local government and community mobilisation.
Terms of Reference
Read the Whānau Ora Terms of Reference here.
FAQs
Frequently Asked Questions on Whānau Ora Review.
Frequently Asked Questions on making a submission.
Whānau Ora Review Cabinet Papers
Read the Whānau Ora Review Cab Paper here.
Read the Whānau Ora Review Cab Minute here.
Press Releases
Whanau Ora Review - Calling for public submissions - 11 July 2018.
Whanau Ora Review panel announced - 10 April 2018.