New Zealand  aspires to be the first country in the world to develop and implement a declaration plan to measure our progress in addressing indigenous rights and interests.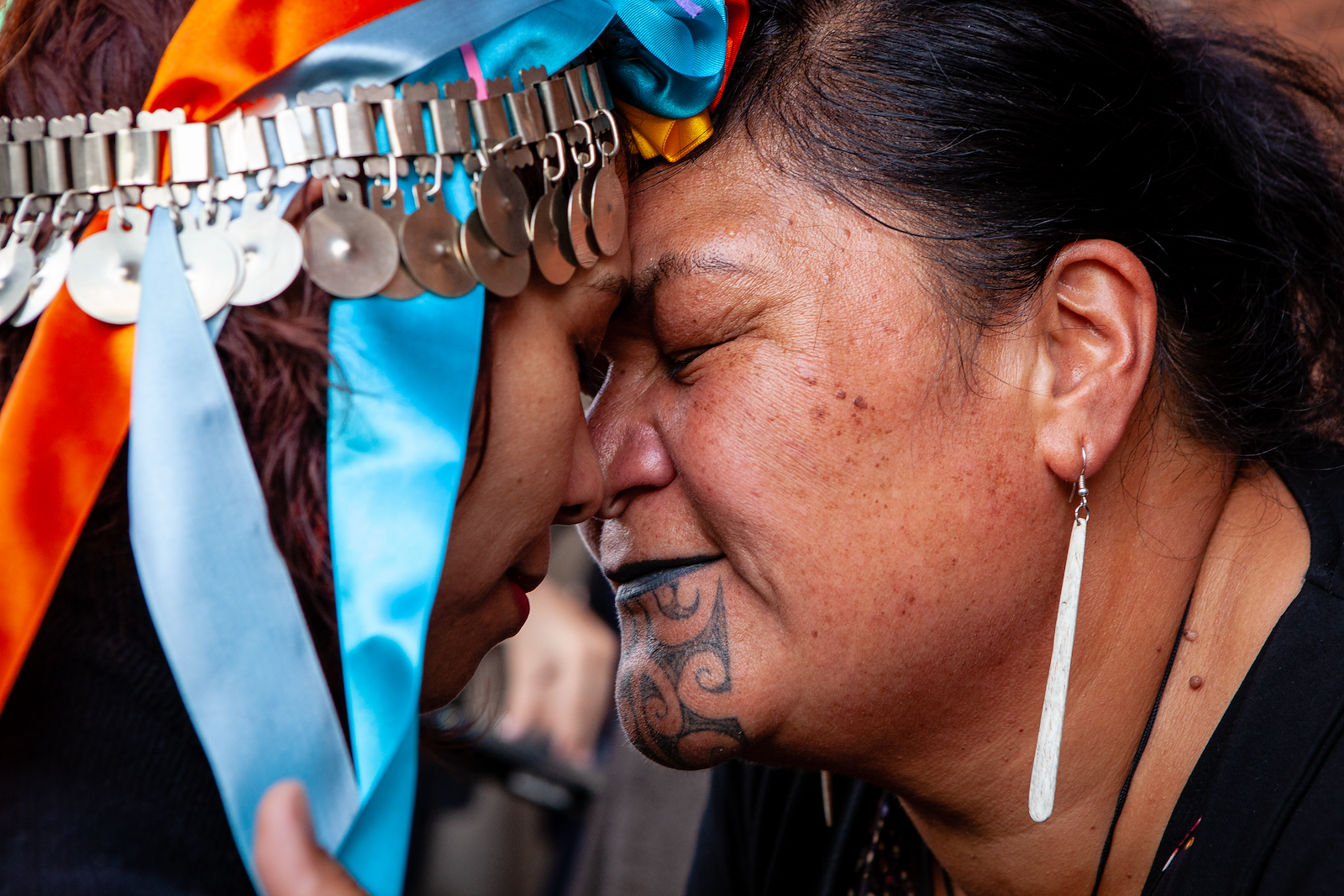 Progressing a Declaration plan for Māori
A Declaration Working Group (DWG) was set up in 2019 to provide advice to Minister Mahuta on a plan and engagement process towards the aspirations of the United Nations Declaration on the Rights of Indigenous Peoples in Aotearoa (the Declaration plan).
Why is having a Declaration plan important to New Zealand?
In various international forums, New Zealand is able to highlight areas where we are doing relatively well. However, we also know that there are areas where we have more work to do for Māori if we are to achieve the aspirations that the Declaration envisions.
New Zealand is often seen as a leader in indigenous rights, and a Declaration plan will show how the rubber is hitting the road by bringing greater transparency to the story that we tell internationally about our progress.
A Declaration plan will demonstrate and guide the government's ongoing progress towards the Declarations's aspirations.
Aligning the declaration with Te Pae Tawhiti – Wai 262
As officials develop the draft Declaration plan, specific initiatives will be identified which meet both the objectives of the Declaration and Wai 262.
Te Pae Tawhiti - Wai 262 is a whole-of-government approach to address the issues raised by the vast Wai 262 claim.
This alignment includes identifying opportunities for partnership across both kaupapa. Such as supporting existing initiatives and ways that service delivery can better reflect Māori interests and decision-making through co-governance and/or co-design.
A number of initiatives to be outlined in the draft Declaration plan are likely to also align with the priority work programme of Te Puni Kōkiri, for example in relation to supporting Māori economic development, whenua Māori or the Māori media sector shift.
The Declaration Working Group
In March 2019, Māori Development Minister Nanaia Mahuta announced that the Government will develop a plan of action to drive and measure New Zealand's progress towards the aspirations of the United Nations Declaration on the Rights of Indigenous Peoples (the Declaration).
In August 2019, the Minister for Māori Development appointed a technical advisory group, the DWG (Declaration Working Group), to support the provision of advice on the form and content of a Declaration plan and an engagement process with whānau, hapū and iwi.
The DWG members were as follows:
Dr Claire Charters (Chair) – University of Auckland
Waimirirangi Ormsby – KĀWAI Catalyst
Naomi Solomon – Te Rūnanga o Toa Rangatira
Gary Williams MNZM– Kanohi ki te Kanohi Limited
Dr Jacinta Ruru – University of Otago
Emily Owen – Office of Māori Crown Relations: Te Arawhiti
Judith Pryor – Ministry of Justice
Kayla Kingdon-Bebb – Department of Conservation
Tāmati Olsen – Te Puni Kōkiri
The DWG provided the Minister with their final report, He Puapua, on 1 November 2019.
What is meant by a Declaration plan?
We refer to a "plan" for the Declaration because the product of this work will reflect the path we are setting for Māori wellbeing in line with the aspirations of the Declaration.
After New Zealand moved to support the Declaration in 2010, it also committed to undertaking concrete measures to implement the Declaration, cooperating with indigenous peoples through their own representative institutions to develop and implement national action plans, strategies or other measures, where relevant, to achieve the Declaration's aspirations.
While there has been some progress in New Zealand on the aspirations of the Declaration since 2010, no decicions were made on how to develop a plan or strategy.
In March 2019, the Minister for Māori Development sought Cabinet agreement to develop a plan that includes time-bound, measurable actions that show how we are making a concerted effort towards achieving the Declaration's aspirations.
This includes actions that:
come from the intersect between government priorities, Māori aspirations and international indigenous rights discourse
contribute to enhancing the self-determination of Māori as the indigenous peoples of Aotearoa / New Zealand
contribute to improving intergenerational Māori wellbeing
demonstrate ambitious actions as opposed to business as usual
The Declaration plan will also need to take into account the impact of COVID-19.
Initial options for the plan will be developed by the technical working group, and these will be brought out for discussion in the second half of 2019.
Ultimately, the preferred option will need to reflect New Zealand's circumstances.
About the Declaration
The Declaration is a comprehensive international human rights document on the rights of indigenous peoples. It covers a broad range of rights and freedoms, including the right to self-determination, culture and identity, and rights to education, economic development, religious customs, health and language.
The Declaration was adopted on 13 September 2007 as a non-binding, aspirational declaration of the General Assembly of the United Nations.
It records the standards and aspirations of governments and indigenous peoples in achieving harmonious and cooperative relations, pursued in a spirit of partnership and mutual respect.
Its 46 articles cover all areas of human rights and interests as they apply to indigenous peoples.
Key themes include:
equality and non-discrimination;
education, information and labour rights;
rights around lands, territories and resources;
rights to cultural, religious, spiritual and linguistic identity, and self-determination.
The Treaty and the Declaration
The New Zealand government announced its support for the Declaration in April 2010 at the United Nations.
In keeping with our commitment to human rights, and indigenous rights in particular, New Zealand's support for the Declaration must be understood with reference to our existing legal and constitutional circumstances, of which Te Tiriti o Waitangi is an important part.
You can read New Zealand's Statement of support here.
Resources and publications
THE RIGHTS OF INDIGENOUS PEOPLES: WHAT YOU NEED TO KNOW
The Human Rights Commission produced, The Rights of Indigenous Peoples: What you need to know', a guide that cover indigenous rights and the Declaration.
Te Reo Māori version here
English version here

READ THE DECLARATION
TREATY OF WAITANGI POSTER
The Human Rights Commission produced a Treaty of Waitangi poster, which features the text of the Treaty of Waitangi and Te Tiriti o Waitangi with a human rights summary included.
Cabinet Paper
In March 2019, Cabinet approved a process to develop a Declaration Plan. You can read about the process here. 
Cabinet Paper - Developing a Plan on New Zealand's Progress on the United Nations Declaration on the Rights of Indigenous Peoples
Updates on the Declaration plan
If you would like to receive updates about the Declaration plan process email: UNDRIP@tpk.govt.nz.
Like our Facebook page for updates. 
Media Releases
NZ Government makes progress on UN Rights Declaration.