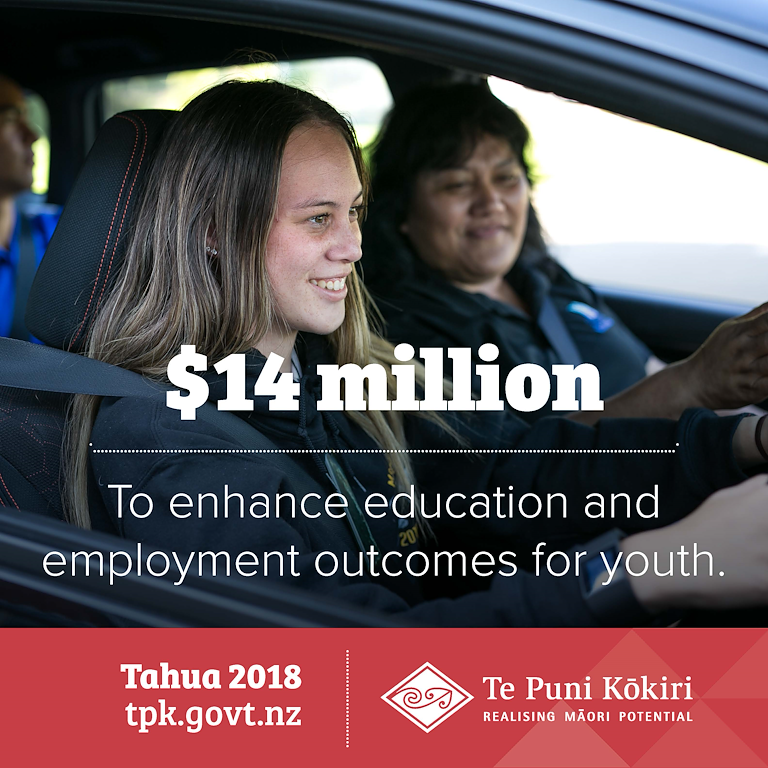 $14 million in Budget '18 has been set aside to support outcomes for rangatahi Māori that enhance their education and employment opportunities.
"It is important that we help rangatahi Māori move from learning, to earning.  Presently, the cost to the nation of diminished rangatahi participation in wider employment and training opportunities is significant.  Small investments in targeted areas, such as what is proposed with this funding, can, over time, accrue more considerable gains, for everyone. When you are financially independent you have more opportunities at your fingertips for you, and your whānau."
The funding will be used to test innovative approaches that enhance education and employment outcomes and build on the insights of previous and current programmes.
"$14 million over the next four years gives community organisations and youth-learning providers a fantastic opportunity to help rangatahi Māori build on their existing skills, and work towards employment, using innovative thinking and practices."
"We want to help rangatahi Māori overcome the challenges preventing them from fulfilling their potential.  This funding will be focussed on identifying the enabling factors that motivate rangatahi towards greater and more meaningful goals for them, and more enduring outcomes overall for their whānau."
While funding is administered by Te Puni Kōkiri, it will support the wider aims of He Poutama Rangatahi - the government strategy aimed at getting more rangatahi into employment.
NEETs (young people Not in Education, Employment or Training) initiatives may be included in this fund.