What we do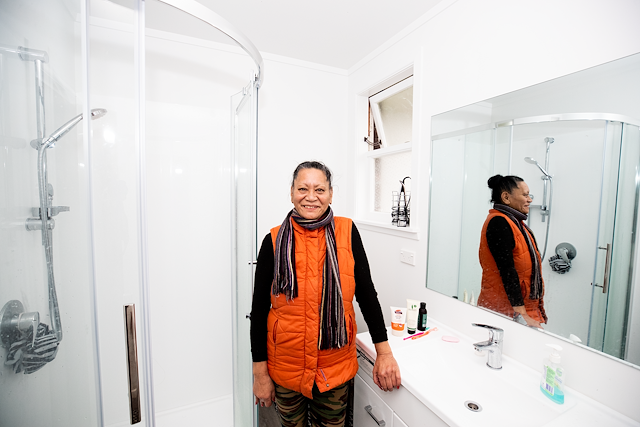 Te Puni Kōkiri provides grant funding that contributes to:
Improving the basic quality of Māori housing stock in Aotearoa.
Reducing the number of whānau Māori living in unsafe or substandard housing situations.
Building the capability of whānau homeowners to repair and maintain their homes.
How we do it
Te Puni Kōkiri fund rōpū to coordinate repair programmes in communities.  The rōpū must be a legal entity. Rōpū are expected to manage the repair programme, including accessing other Government funding to improve housing quality, such as EECA's Warmer Kiwi Homes programme which offers insulation and heater grants to low-income homeowners.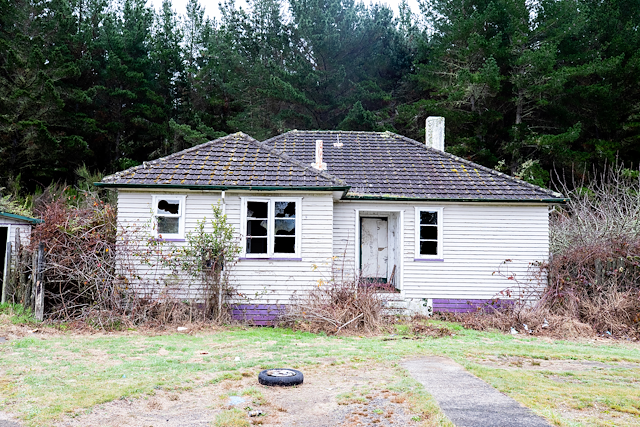 The eligible whānau that the rōpū support to repair their homes must:
Be whānau living in substandard housing situations.
Be the owner/occupier of the house or living in a whānau-owned house (ie, not in a private rental situation outside of the whānau).
Be eligible for a community services card.
Not able to finance the full cost of the repairs themselves (or with the help of whānau members).
There must be a vulnerable person(s) living in the whare (such as kaumātua, tamariki, pakeke with chronic illnesses/disabilities)
Have provided all appropriate access and approvals for assessments and repairs to take place.
What can the grant be used for?
Independent Building Condition Assessments: The costs of procuring independent building condition reports (separate from the trades people quoting for work), engineering reports to confirm the critical or essential repairs components. Costs associated with procuring formal quotes for works to be completed can also be covered.
Critical Repairs: Repairs or installation of building or related infrastructure elements where there is an immediate and serious risk to health, life, or safety.
Essential Repairs: Repairs to bring the dwelling to a compliant standard of performance in line with the New Zealand Building Code 2004.
Home maintenance workshops: The rōpū may provide workshops to upskill whānau in the basic maintenance of their whare.
Repair and maintenance plans: The whānau may require support to help them plan for repairs and maintenance after these funded repairs have been completed.
Project administration and project management: A project administration fee can be charged as part of the grant to allow rōpū to pay for the coordination costs of organising with whānau and /or contractors to carry out repairs.
Prior to any critical or essential repairs starting, the rōpū coordinating the repair programme and the whānau will agree on the repairs to be undertaken and the available budget for the housing repairs.  Rōpū will focus on getting as much of the identified critical and essential repairs completed within the limited funds available.  Following the completion of the repairs whānau are asked to plan for the ongoing maintenance of their whare, including undertaking maintenance that they are capable of doing and engaging others to undertake other work.
Need more info, or want to apply for funding?
Click here to register a housing enquiry with a regional office near you. 
Demand across the rohe exceeds the amount of funding Te Puni Kōkiri has available.  We cannot fund every proposal that meets our criteria, as much as we would like to. 
For more information on what funding is available and what has been delivered go here.
Events and Updates
Latest events and updates for this section are listed below.
Breathing new life into iconic Ōtautahi building to house Rehua Marae whānau

Memories of living at the old trade training hostel at Rehua Marae are vivid in Ash Leatherby's mind.

Papakāinga: Whenua blessing in Whāingaroa marks start of construction

Whenua Māori near Whāingaroa (Raglan) that has been sitting idle for decades will soon be home to local Waikato whānau and bring those from afar who are yet to experience living on their ancestral whenua.

Papakāinga benefits amplified in COVID-19 lockdown

Tucked away in a quiet cul-de-sac in Waipatu Hawkes Bay, the Apatu-Wilson whānau are happy and safe spending lockdown in their whare that lies within their whānau papakāinga.

Fixing up the whare for a further 50 years

Sitting outside the house her grandfather bought more than 50 years ago, Muri Rata smiles in the morning sun.

Whānau pride restored in Bridge Pā home

A whānau home that has housed 22 tamariki over two generations has taken on a healthier life following critical repairs inside and out.