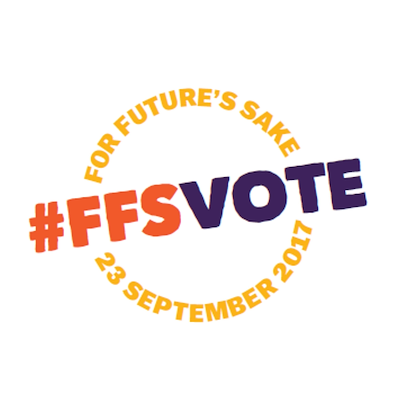 To motivate and inform rangatahi to enrol and vote, Te Puni Kōkiri has launched a programme with a social media campaign using Facebook, Twitter, Instagram and Snapchat. We also have a mobile promotions team who will work with iwi radio stations at community events to spread the word and get people enrolled.
Voter turnout has been falling for a number of years, not just here in Aotearoa New Zealand, but all over the world. Some of the reasons people give are that they don't think their vote makes a difference, they aren't interested in voting, they are too busy or they just don't understand how the whole system works.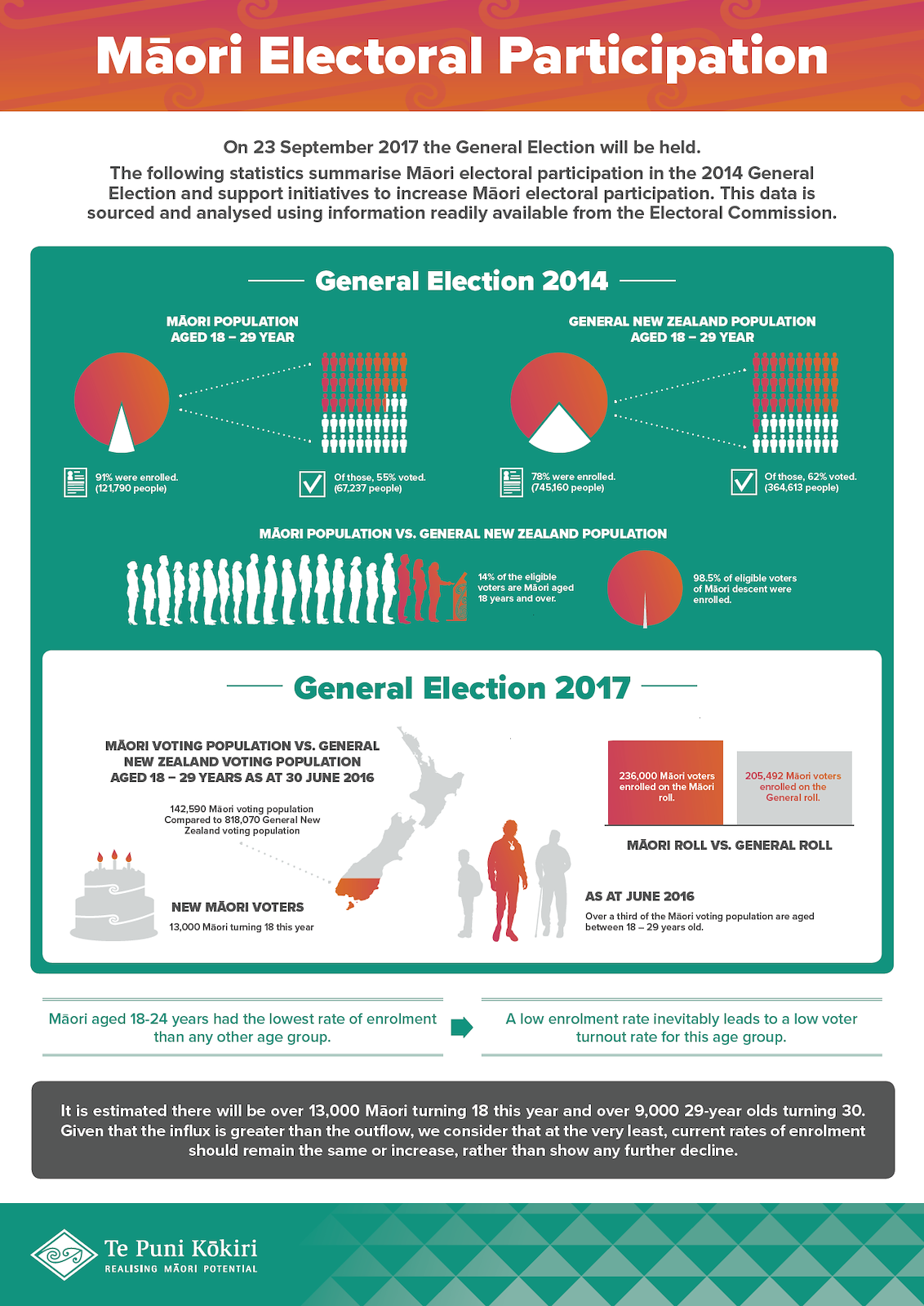 The social media campaign #FFSVote – For Future's Sake Vote is using Facebook, Twitter, Snapchat and Instagram to connect with 18-20 year olds.
Read some Frequently Asked Questions on increasing awareness and participation of Māori in the electoral process.
More information can be found on the Facebook page.