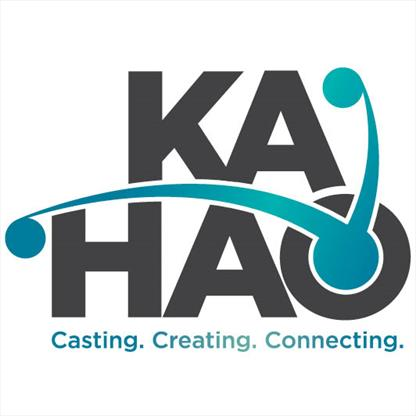 Creating high value jobs and opportunities that advance Māori in the digital technology sector.
Latest Results of Stage One Applications
Round one, stage one applications.
Read more >>
Stage Two Applications
31 of the 170 applications received in Stage One made it to Stage Two. In June 2017 the Minister for Māori Development (Minister Flavell) and Minister for Science and Innovation and Tertiary Education, Skills and Employment (Minister Goldsmith) approved 20 applications to receive funding.
Who were the successful applicants?
A broad range of initiatives were supported in this first funding round. Some initiatives targeted:
school age rangatahi (and their parents)
those looking to begin a career in digital technology after leaving school
development of tools that enable computers to listen to and speak Te Reo Māori.
Those initiatives touch many aspect of digital technology such as animation, coding, testing, digital design, robotics, big data, engineering, game development, hardware development, 3D scanning and visualisation, and learning about web and app development. Many of the initiatives offered hands-on learning experiences, and several offered apprenticeships or internships doing real work for fee paying clients.
The table below identifies the applicants and amount of funding they will receive under their funding contracts:
| No. | Applicant | Short description of initiative | Location | Amount funded |
| --- | --- | --- | --- | --- |
| 1 | Ariki Creative | Building Te Ao Hangarau as incubator of Māori Digital Creative excellence, which offers digital apprenticeships. | Christchurch | $260,000 |
| 2 | Online Education Ltd t/a Code Avengers | A series of coding boot camps targeting Māori Year 12 & 13 students and Waikato University computer science students. | Hamilton | $100,000 |
| 3 | Digital Natives Academy | A two-stream programme with one stream focused on the gaming ecosystem, where DNA is launching the first eSports & Game Dev Academy in the Bay of Plenty. The other stream is focused on STEM related programmes and continues to develop computer programming and coding knowledge among whānau, tamariki and rangatahi. Both streams help build digital pathways and prepare industry pipelines for programme participants, as well as wrapping mentoring support, business and entrepreneurial skills, and cultural values around both the individual as well as the whānau. | Rotorua | $276,456 |
| 4 | Nige, Dreamweaver. Ltd | Produce digital cartoon content in Te Reo Māori, employing Māori animators, effectively giving them good work experience and a start in the animation industry. | Rotorua | $160,000 |
| 5 | Enspiral Academy Ltd | Extension of Te Uru Rangi Scholarship with additional pastoral care and support for Māori students who enrol in the Enspiral Dev Academy's 18 week full immersion web development programme, where students learn the tools they need to become web developers and technical entrepreneurs. | Wellington | $244,000 |
| 6 | First Tree Growing Ltd | Development of a Māori Internet of Things using Weightless. Sensors to collect data for Māori farmers, and build a wireless cell site base station and range of sensors to allow analysis of the data, which will inform assessment of future land-use opportunities for whānau. | Palmerston North | $178,000 |
| 7 | Kia Ata Mai Educational Trust | An iOS focused app development accelerator programme to provide Māori with industry ready skills in coding, testing, design and marketing of apps. | Hamilton | $300,000 |
| 8 | Kidscoin Ltd | Parent and child technology workshops, incorporating the KidsCoin leadership programme. Based on the principle that the child will help motivate the parent to learn with them which draws two generations towards a career in digital technology. | Auckland | $115,000 |
| 9 | Koi Digital Ltd | Development of phase 1 of the Titans of Aotearoa multi-platform action-adventure stealth video game using the history and mythology of Aotearoa. | Rotorua | $50,000 |
| 10 | Metia Interactive Ltd | Development of Tākaro (game) an online game to teach our rangatahi (young people) to strengthen spatial awareness skills and strategies that will build confidence in STEM subjects through a hands-on, reactive environment. The player will use coding concepts and puzzle solving skills to navigate through each of the levels while learning problem solving skills along the way. | Auckland | $292,600 |
| 11 | Ngāti Pahauwera Development Trust | Establishing and developing an ICT Computer Club in Wairoa, and then Napier focused on identifying and developing pathways into ICT and the digital economy for Ngāti Pāhauwera, Wairoa, local Māori and residents. The ICT Club focuses on three areas; Coding, Developing Online Businesses and Gaming, Engaging youth through fun, while showing and supporting them along a pathway into a career in digital technology. | Wairoa | $191,500 |
| 12 | Nikora Ngaropo Motion & Design Ltd | Delivering Young Animators workshops for rangatahi (youth) aged 10-17 to be delivered in 12 rural schools. This initiative establishes a platform to inspire digital literacy through animation. It also provides an opportunity to track our children's technology journey from an early age. | Hamilton | $112,466 |
| 13 | Pam Fergusson Charitable Trust t/a OMGTech! | OMG Tech! offers workshops and resources to help rangatahi and tamariki be more curious about tech and STEAM. The course covers a broad range of topics in six communities. | Auckland | $161,125 |
| 14 | PointCloud Visualisation Ltd | Project to carry out 3D scanning and point cloud visualisations of taonga tūturu and marae/wharenui of Iwi and hapū throughout the country. The point cloud visualisation technology allows very quick and accurate (up to 1mm) 3D representations in colour of any physical object. The project provides training and work experience for Māori students in cultural heritage recording/preservation as well as opportunities for Māori to commercialise the technology for use in other sectors such as asset management/infrastructure, forestry, mining, logistics, and insurance. | Wellington | $105,000 |
| 15 | Smart Fish Partnership | Trialling University of California's C-Stem programme in five South Auckland primary and secondary schools. The programme uses robots to help disadvantaged students in low decile schools to do better in STEM subjects, which are important to developing a career in digital technology. | South Auckland | $49,200 |
| 16 | Te Reo Irirangi O Te Hiku O Te Ika | Creating language tools that will enable speech recognition and natural language processing of te reo Māori. The project will require the collection of more than 100,000 sentences and 250 hours of Māori language corpus. Once complete, the aim is to provide these language tools to the Māori ICT industry. | Kaitaia | $250,000 |
| 17 | Tuia Group Ltd (consortium lead, with partners Touch Media Ltd and KotahiNet Ltd) | Human-centred Internet of Things for asset management. Building an open-source public wireless network and community-focused engagement programme across the upper Waikato River area for real-time environmental monitoring, utilising and promotion of the river. An enabling foundation for future projects and job generation in the area of utilising data sensing networks for informed decision-making in the land, water and air space. | Waikato | $186,000 |
| 18 | Waiora Pacific Ltd | Creating a multi-tenanted technology platform with national reach to enable Iwi, Māori schools and communities to visualise and analyse cultural and environmental data relating to freshwater quality to improve decision-making and influence local outcomes through a citizen science freshwater platform. | Kapiti | $250,000 |
| 19 | Whakatōhea Māori Trust Board | Te Ihi Ka Roa: Building a Digital Nation is an initiative that is initially focused on building digital technology capability in Ōpōtiki by establishing a Digital Natives Academy in Ōpōtiki to build digital literacy among rangatahi, which will improve their digital skills and help open up the pathways to a career in digital technology." | Ōpōtiki | $175,000 |
| 20 | Whare Hauora | Whare Hauora is a charity that teaches communities to build whare sensors that measure temperature and humidity. The sensors discover each other wirelessly, form a mesh network and send their readings to the "gateway" unit, which sends them to the Whare Dashboard. The dashboard tells the resident the temperature and humidity of their rooms and notifies them when those readings fall below home health standards. This initiative is funding further development of the prototype sensor and helping Whare Hauora scale up their operations to provide more whānau with the digital technology skills needed to build and install the sensors, so the programme can reach more communities across the country in the future. | Wellington | $148,700 |
What is the Māori Digital Technology Development Fund about?
The Māori Digital Technology Development Fund is a contestable fund established to support initiatives that will create high value jobs and opportunities for Māori in digital technologies.
How did the fund come about?
In 2014, the government allocated $30 million over six years for a Māori ICT Development Fund to support:
Māori economic development by encouraging Māori participation in the ICT sector; and
access to Māori language and culture through ICT.
It was initially thought the Fund could be held and administered by Te Māngai Pāho, but Te Puni Kōkiri and the Ministry of Business, Innovation and Employment have since assumed joint responsibility for the Fund. Te Puni Kōkiri is the lead agency.
How will the fund operate?
The Expert Advisory Group (EAG) have overseen the development of an operational framework and funding plan for the Fund. These documents were approved and endorsed by joint Ministers before the fund was launched. These documents also outline how the Fund will operate, the application process and assessment criteria.
What's the purpose of the Operational Framework?
The purpose of the Operational Framework is to describe the key settings and processes for how the Fund will function. It describes:
the background for the Fund;
key principles for how the Fund will operate;
the long-term objectives of the Fund;
the initial priorities and outcomes that the Fund will target;
how the funding process will work, including:

the process for application and decision making;
organisations eligible to receive funding;
the activities for which funding can be used.
What's the purpose of the Funding Plan?
The Funding Plan builds on the Operational Framework and specifies:
funding priorities and specific outcomes that will be targeted for the two-year period;
key features of proposals that will deliver those outcomes;
dates for the application process over each of the two-year periods;
key rules and requirements potential applicants will need to be aware of including selection criteria.
What is the meaning of the Ka Hao brand?
The Ka Hao brand is derived from the well-known whakataukī, 'Ka pū te ruha, ka hao te rangatahi – The old net is cast aside and the new net goes fishing'. The accompanying byline 'Casting. Creating. Connecting.' builds on the wider meaning of the whakataukī.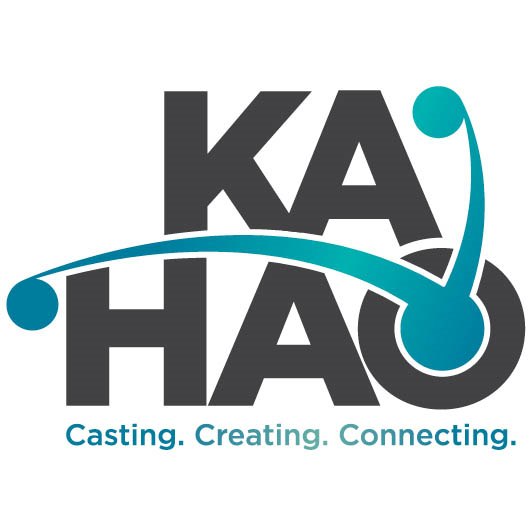 The whakataukī is generally used to convey the ushering in of new and fresh approaches as a means of building on the work and efforts of the older generation. It is a meaning which aligns well with the purpose of the Māori Digital Technology Development Fund. Evidence suggests that rangatahi Māori are early adopters of new and emerging technologies, and incredibly savvy operators of those technologies. However this remarkable trend has not created or transferred into a significant Māori presence within the industry. Younger hands are not casting the new net nor building on opportunities provided by older generations.
The ability of technology to create new and different ways for Māori to stay connected presents a number of opportunities, but this new terrain remains under-explored for now.
The Fund attempts to bridge the gap between the potential of these opportunities and their discovery – to provide the means through which rangatahi can 'cast the new net' and gain access to the high value jobs and prospects of this growing industry.
It aims to achieve this through its focus on building skills and career pathways, growing business and supporting te reo Māori and cultural initiatives through digital platforms.
Who are the experts behind the Māori Digital Technology Development Fund?
The Expert Advisory Group (EAG)
In 2015, eight appointments were made to an Expert Advisory Group (EAG)
The EAG provides advice about how the Fund will work; and will make recommendations to the Ministers about how the Fund should be spent.
Workshops
In 2015 the EAG held four workshop hui in Gisborne, Wellington, Christchurch and Auckland to discuss potential funding priorities for the Māori ICT Development Fund.
Workshop presentation – November 2015 [PDF, 533KB]
Below are the notes from each of the four workshop hui.
Following the workshops, the EAG met and developed the Operational Framework and the Funding Plan. A brand (Ka Hao) was also developed and the fund was renamed the Māori Digital Technology Development Fund.
What does the Māori Digital Technology Development Fund support?
The fund has three funding priorities and a range of associated outcomes that could be achieved by initiatives targeting these priorities.
What are the objectives of the fund?
The Māori Digital Technology Development Fund was initially developed with a very broad purpose statement which would allow it to support a wide range of initiatives, including:
Māori economic development by stimulating Māori participation across the ICT sector;
enhanced use of ICT as an input into Māori economic development through enabling better use of existing ICT, and research and development;
access to Māori language and culture through ICT;
digital literacy initiatives;
developing delivery mechanisms for Māori language content and supporting content production.
However, feedback provided by participants at the hui held in 2015 highlighted that for a Fund of this size to have a tangible impact, it cannot set out to pursue every area included in this purpose.
In response the EAG decided that the Fund will have a targeted focus on a specific outcome to deliver positive, significant and enduring impact for Māori.
The long-term objective of the Māori Digital Technology Development Fund is to:
Create high value jobs and opportunities that advance Māori in digital technologies
What are the funding priorities?
To achieve its long-term objective, the Fund will support initiatives within three funding priority areas:
Funding priority 1 - Improving digital skills and pathways for Māori into digital technologies
This priority will grow the number of Māori in high-value jobs by improving and promoting pathways for Māori to enter the digital technologies sector, and by supporting the development of skills necessary to participate in sectors deploying digital technologies.
Funding priority 2 - Growing digital technologies businesses
This priority will grow the number of high-value jobs by supporting the development of Māori in digital technology businesses.
Funding priority 3 - Enhancing new Māori language and culture initiatives through digital technologies
This priority will support the development of new Māori language and culture initiatives through digital technologies, and in doing so, contribute to the development of skills necessary to participate in sectors deploying digital technologies and grow the number of Māori in high-value jobs.
The funding priorities link to a number of key outcome areas which provide more detail and guidance to applicants about the types of initiatives that could be supported.
Each successful application must demonstrate that the initiative will:
create high value jobs and opportunities that advance Māori in digital technologies; and
align to one or more of the three funding priorities; and
achieve one or more of the funding outcomes relevant to the funding priority the applicant is targeting.
Those are the "Fundamental Criteria". The diagram below illustrates the how those fundamental criteria are linked.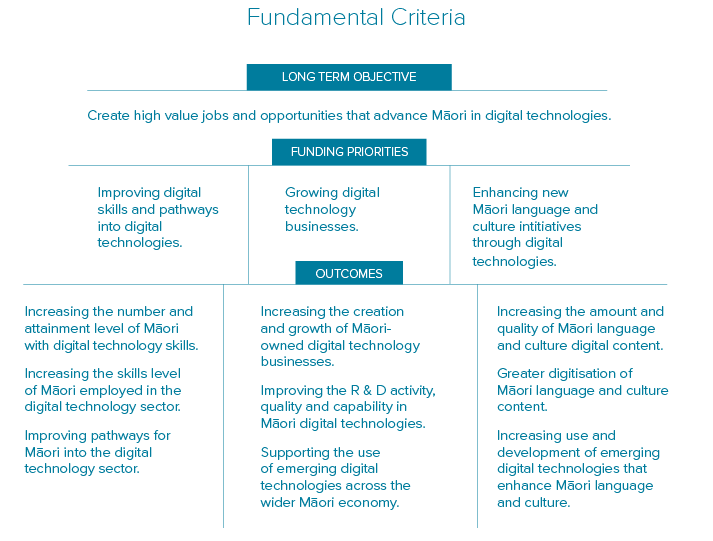 Who makes the funding decisions?
The Expert Advisory Group, acting as an assessment panel, will make recommendations to Minister Flavell (Minister for Māori Development) and Minister Goldsmith (Minister of Science and Innovation and Minister for Tertiary Education, Skills and Employment) regarding:
which proposals will receive funding;
the value of that funding (which may be less than requested);
any specific conditions on receiving the funding, such as realisation of claimed support from other partners;
the schedule at which funding will be provided, including any stage-gates that must be met to receive a further tranche of funding;
any specific progress indicators or outcomes that should be measured, other than those identified in the proposal.
There will be no minimum or maximum on the number of applications funded, and there will be no requirement that all available funding be allocated if there are insufficient quality proposals.
Final decisions will be made jointly by the Ministers.
How do I apply to the Māori Digital Technology Development Fund?
The first funding round has closed and the successful applicants chosen. Round two will open after a new Government is formed following election 2017. We will update this website again once we have the confirmed opening date for the second round of applications to the Fund. We will also update our facebook page.
Stage One – Idea generation
The fund will use a two-stage contestable application process to achieve its objective of creating pathways to high value jobs and opportunities for Māori in the digital technology sector.
Who can apply?
All proposals must have a 'lead organisation'. The lead organisation is the one that Te Puni Kōkiri will contract with if the proposal is selected to receive money from the Fund.
Lead organisations may be any New Zealand-based legal entity excluding those established under or governed by the State Sector Act 1988 or Crown Entities Act 2004; or an entity that is 50 percent owned by one or more of those type of entities. The lead organisation could however partner with one of these aforementioned entities.
Entities established under the Local Government Act 2002 are eligible to be lead organisations.
Overview of the staged process
Te Puni Kōkiri will use a two-stage process to assess applications to the Fund. The purpose of the stage one application is to get applicants to suggest initiatives that can satisfy the Fundamental Criteria without having to invest considerable time and cost. Those applications that the EAG consider have greatest potential will be invited to prepare a full proposal for further assessment as part of a stage two process.
Stage one
The stage one application process involves preparing:
a short written application describing a single idea or initiative and the matters referred to below
a short video in support of the application
that embraces the following 1-2-3 concept:
1 idea or initiative
2 pages (of written material)
3 minutes (maximum) of video content
This application will provide a high-level description of the planned initiative including:
a high-level description of initiative and what it will achieve
who will be the lead organisation and which partners are expected to be involved
an indicative budget range
what will be delivered and under what timeframes.
What initiatives won't be funded?
The Expert Advisory Group has an open mind to all applications that meet the Fundamental Criteria, but to assist potential applicants it offers some guidance below on initiatives that it is unlikely to recommend for funding from this Fund:
initiatives that promote or support digital literacy only;
initiatives that benefit very few Māori – noting that applications that relate to funding priority two from Māori small-medium businesses would not be excluded;
scholarships, especially if student loans are available for course participants;
start-up ventures, where there are a number of other avenues of support available for such ventures;
development of apps or websites, noting that platforms that allow others to develop capability or content are likely to be looked on more favourably;
development of strategies;
initiatives that are turning existing Māori language and culture content that is currently in analogue or paper format into a digital format.
Tips for recording video using your smartphone
We advise the following tips for recording video using your smartphone:
hold the smart phone horizontally, rather than vertically;
hold your smartphone very still, either in two hands or with a stabilising device;
shoot somewhere with plenty of light;
have your script and any props all ready to go before you shoot;
let your passion for your initiative shine through!
Further tips can be found here:
http://www.pocket-lint.com/news/131351-9-tips-for-recording-better-video-with-your-smartphone
Tips for filling in the application form
The 1-2-3 process is a fairly user-friendly way of conveying your digital concepts and ideas. However, we have also compiled a list of other tips to provide further support and assistance to you as per the below:
answer the question
provide relevant supporting evidence to demonstrate your skills, experience and connections that will help you deliver your initiative
highlight the positive difference, and / or the uniqueness of your initiative and the impact that will make for Māori in digital technology.
Stage Two – Assessment of full proposals
If the Expert Advisory Group approves a stage one application to move to stage two, the applicant will be invited to submit a more substantial proposal.
The stage two application form will be sent to successful stage one applicants.
The formal proposal will provide a detailed description of the planned initiative including:
what will be delivered or developed and associated timeframes;
a description of the expected impact on the outcomes of the initiative, including where possible specific quantitative estimates of the number of individuals that will benefit (if relevant), and how success will be measured;
a detailed budget of the proposed use of funding including timeframes;
other funding sources or in-kind support that will be applied to deliver the initiative;
the intended future of the initiative beyond the period for which they are applying for funding, including potential sources of funding once money from this Fund is spent;
The full proposal will also include a detailed description of the organisation(s) that will deliver the initiative, including:
the organisation's relevant experience and expertise in delivering similar initiatives;
the key individuals involved and their skills and experience;
their connection to the community or group they propose to support;
any financial or in-kind support they receive from government and non-government organisations.
Criteria for assessment
The Expert Advisory Group will make recommendations based on the following considerations:
Alignment: Does the proposal align with the Fundamental Criteria?
Proposed solution: Is the proposal a credible solution for delivering the outcomes targeted?
Sustainability: Is the solution intended to continue after the funding being sought from the Fund is spent? If so, how will you raise funds to continue the initiative?
Capability: Does the lead organisation and it's partners (if any) have the experience and expertise to deliver the initiative, including understanding of, and connection to, the community or group it is seeking to serve?
Leverage partnerships: Does the proposal leverage other sources of expertise or funding – government or non-government – to increase the total value of the proposal?
Māori language and culture: Does the initiative enhance the use of te reo Māori and / or understanding of Māori culture?
Support available
Te Puni Kōkiri and the EAG will provide support to applicants through the following mechanisms:
all written questions can be directed to either:
all phone enquiries can be made directly to the Programme Manager, Malcolm Morrison on 027 337 3727.
requests for kanohi ki te kanohi (face to face) meetings should be sent to kahao@tpk.govt.nz in the first instance.
Media Releases
Questions and Answers
View Questions and Answers here [PDF, 246KB]