Te Puni Kōkiri works in partnership with other government agencies and the private sector to develop policies and opportunities that support the growth and development of Māori within the Information Technology sector.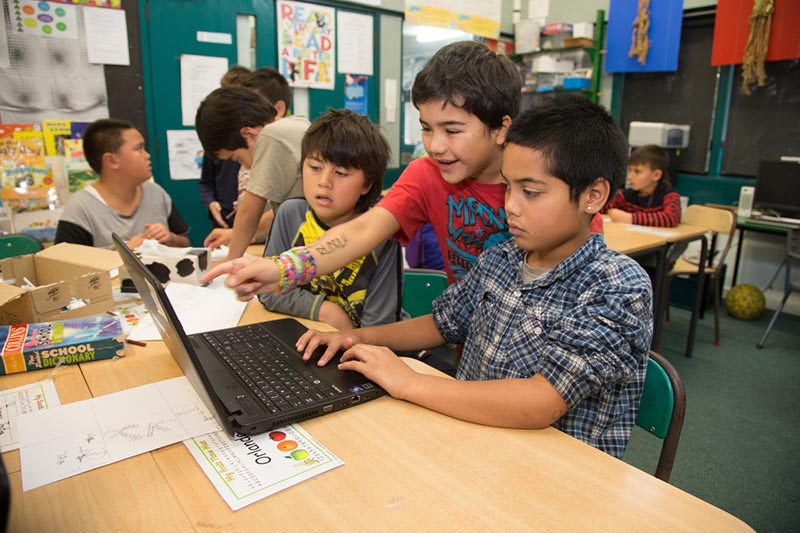 Events and Updates
Latest events and updates for this section are listed below.
Siblings to attend 2017 Olympics of performing arts in Hollywood

Irava and Makea Upu are gearing up to perform at the World Championships of Performing Arts in June this year after being selected by the New Zealand audition panel. Scholarships worth a total of $130,000 (US) are awarded at the prestigious event which boasts colourful opening and closing ceremonies similar to the Olympics.

NCEA go-to page for parents supporting rangatahi through results

In mid-January students were eagerly checking their NCEA results online. As the dust settles, now's the time for parents, whānau and rangatahi to come together to talk about where to next with study and job options.

Changes proposed to the care and protection of children

A major transformational programme is underway to deliver a new child-centred operating model for vulnerable children and young people. This includes the establishment of the Ministry for Vulnerable Children, Oranga Tamariki, which will be operational on 1 April 2017. The new Ministry will focus on five core service areas: prevention, intensive intervention, care support, youth justice and transition support.

Hemi Rolleston: Looking into the unknown

Interim Chief Executive at Callaghan Innovation, Hemi Rolleston, discusses the need to support Māori business leaders to pursue innovation and entrepreneurship.

Thankful for a shot

Applying for up to 60 jobs a week with no success was getting her down. It wasn't until Vanisa completed a single Māori mother's employment programme offered through Manukau Urban Māori Authority that she was successful in her search.