Te Puni Kōkiri will continue to work closely with whānau, hapū and iwi, and across government, to help with the hard work of rebuilding while holding COVID-19 away from our communities.
This page sets out key support we provide, as well as links to information and guidance from other parts of the combined government and community response.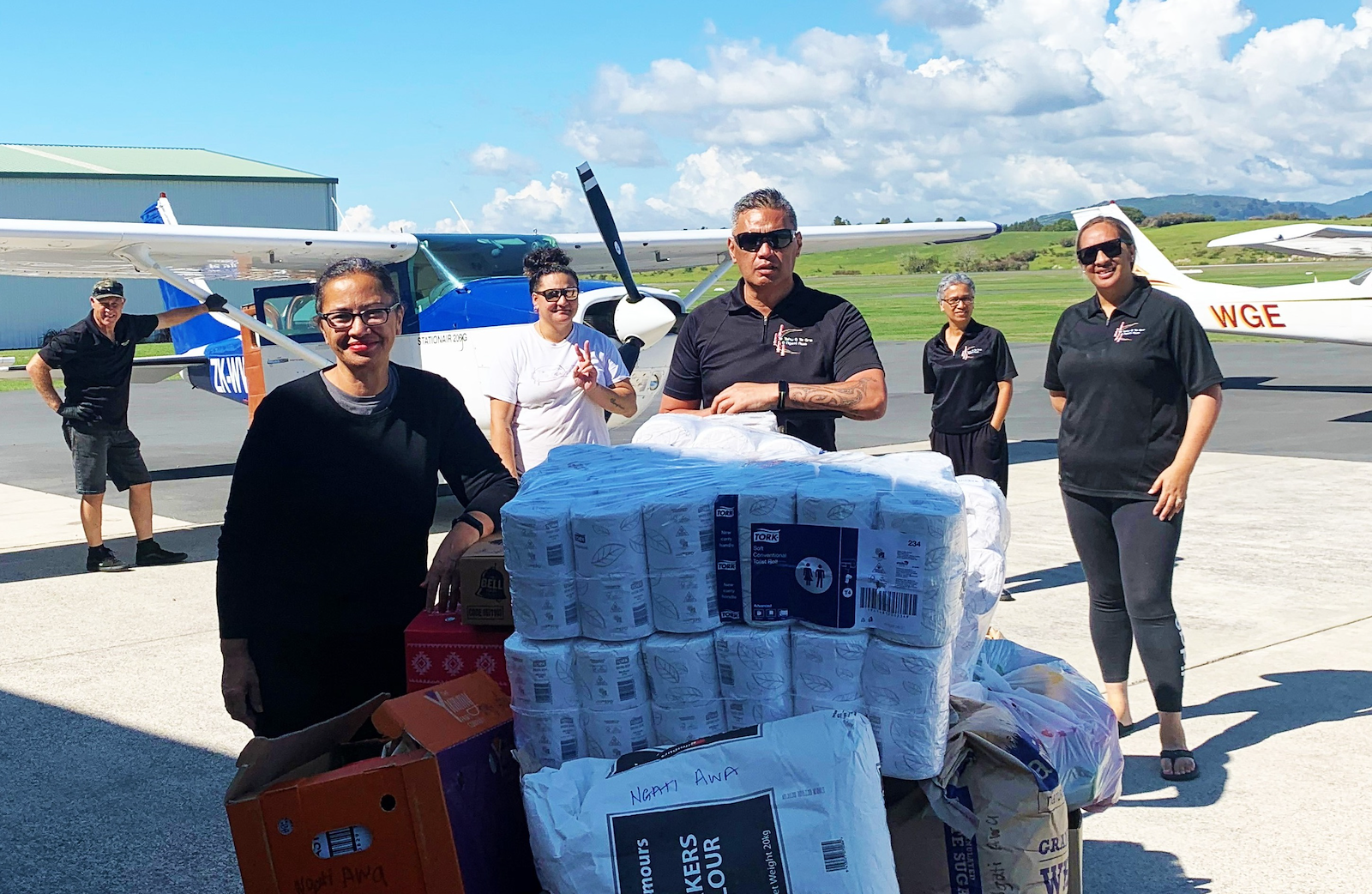 This link goes to the government's central website for COVID-19 public information. It is the fastest way to find help and up-to-date information about the COVID-19 situation across Aotearoa.
It includes a section focused on Māori, and information on support for Māori communities and business.
Specialist support for Māori business
Government support through ERERE
Advice and information for all Māori businesses can be found on the ERERE site run by the Ministry of Business, Innovation and Employment. 
You can subscribe to E Rere He Kai Kei Aku Ringa newsletter to get alerts and updates.
Māori business support line
There's a dedicated support line for Māori business, funded by government and run jointly by NZ Māori Tourism, the Federation of Māori Authorities (FOMA), the Poutama Trust and Māori Women's Development Inc. See here. 
Call 0800 4POUTAMA (0800 4768 8262)
Poutama Trust support for Māori businesses through COVID-19 includes funding for professional advice (capped at $2000). More information here. 
Whenua-based business
There is detailed guidance for whenua businesses here on the Te Puni Kōkiri website.
Legislation updates
The Government has passed legislation to support Māori governance entities to operate through COVID-19. See here for information on the COVID-19 Response Requirements for Entities – Modifications and Exemptions) Act. The provisions will be able to be applied by entities up to 30 November 2020.
Help for you and your whānau
Protect your hauora
If you have cold or flu-like symptoms, and call your GP or call the COVID-19 Healthline, and ask about getting tested immediately.
Healthline 0800 358 5453 (or international: +64 9 358 5453)
Don't go out sick, and don't go to work sick. You can get support if you need to take leave from work because you have an existing health condition or feel unwell.
Look after your mental health – there's someone to talk to if you need it.
Ring 1737 to talk to a trained person for free
If you are in danger from family violence, go to a friend or neighbour. Ring 111 if it's an emergency, or 211 for Family Services Helpline. If you think a child is unsafe, call Oranga Tamariki on 0508 326 459.
Direct help in your rohe
The Civil Defence Emergency Management (CDEM) centres in regions can help with urgently needed food and other essential items.
Click here to see a list of telephone numbers for regional centres.
If the local emergency centres cannot help, Te Puni Kōkiri regional teams can connect you directly to the right services and key people in your rohe. 
Whānau Ora Commissioning Agencies are also supporting whānau.. 
Māori health providers across the motu are working around the clock to assist you and your whānau.
Wider support services
If you are unable to find what you need on the covid19.govt.nz or Ministry of Health websites, and are not sure who to contact for help, call the free Government helpline.
Government helpline 0800 779 997 
You can find a factsheet of all the government support available here.
Resources to download
Factsheets from government COVID-19 portal
Karakia for use in response to COVID-19
Protect our Whakapapa resources
Protect our Whakapapa Posters (English and te reo Māori)