This page has updated information for the Alert Level change on 7 March 2021.
COVID-19 update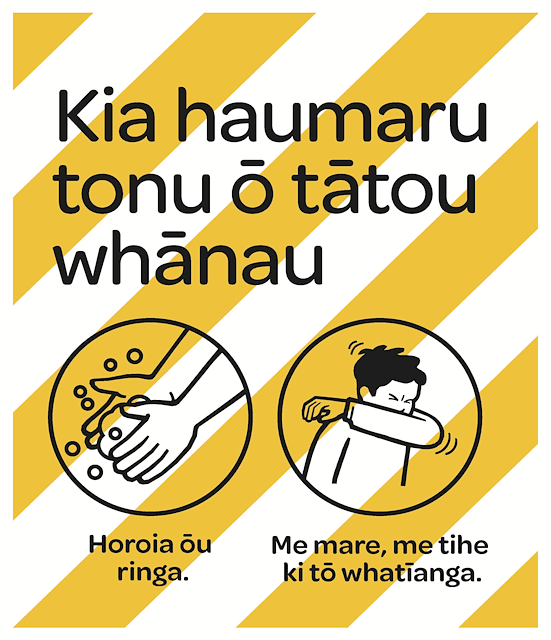 From 6am on Sunday 7 March 2021, Auckland is at Alert Level 2, with the rest of Aotearoa at Alert Level 1.
There is detailed information about  Level 2 and Level 1 restrictions on www.covid19.govt.nz
See this updated information for whānau, hapū and iwi Māori.
See the Work and Income website for information about support for businesses, and for people who need to self-isolate and can't work from home.
There is also updated guidelines for marae (and a downloadable booklet) on the Unite Against COVID-19 website: He kupu āwhina i ngā marae | Guidance for marae.
Tiakina tō hauora – Looking after your health 
See the updated info on the COVID-19 website: Information for whānau, hapū and iwi Māori
Whānau living in Tāmaki – Alert Level 2
Alert Level 2 feels more like normal life, but it's not business as usual.
Everyone needs to: 
Get tested immediately if you have COVID-like symptoms, including body aches and fatigue 
Keep a record of everywhere you've been, scan QR codes and use Bluetooth in NZ COVID Tracer app 
Wash and dry your hands well and often.  
Gatherings up to 100 people are allowed.
Travel in and out of Auckland resumes as normal, but please play it safe. Do not travel if you are sick.
Remember you must wear a face covering on all public transport and aircraft – that includes trains, buses, and local commuter ferries. 
Information for Māori organisations
He kupu āwhina i ngā marae | Guidance for marae
This updated guidance is designed to tautoko whānau, hapū and iwi in managing the COVID-19 safety of manuhiri and tangata whenua at the marae.
This can help whether your role at the marae is front of the house (te amorangi ki mua) or at the back (te hāpai ō ki muri).
See the guidance on the COVID19 website, or you can download a handbook here.
QR code posters
All workplaces and businesses, including social service providers, must display a NZ COVID-19 Tracer QR code poster. This will help with the contact tracing of people who enter your premises. All events are also required to display a QR code.
The COVID-19 website has instructions on how to get a QR code poster.
Legislation updates
The Government has passed legislation to support Māori governance entities to operate through COVID-19. See this page on our website: COVID-19 Response Requirements for Entities – Modifications and Exemptions) Act. The provisions can be applied by entities up to 31 March 2021.