Hūtia te rito o te harakeke. Kei hea te kōmako, e kō? Uia mai ki ahau, he aha te mea nui o te ao? Māku e kī atu; he tangata, he tangata, he tangata!
Pluck the heart from the flax bush - where will the bellbird be? Ask me, what is the most important thing in the world? I will reply, it is people, it is people, it is people!
Latest Updates
Tikanga and tangihanga guidelines
The official guidelines for tangihanga during Alert Level 4 were updated at the end of March 2020. This was based on feedback from whānau, iwi leaders, Māori health experts and funeral directors.
The update aims to ease restrictions on whānau already struggling with loss while maintaining the overall requirements of Alert Level 4.
Official Tangihanga Guidelines - 2 April 2020
The updated guidelines for tangihanga are available on the Ministry of Health website, at COVID-19: Funerals and tangihanga
Look for the link to this document: COVID-19 – Kua rāhui te motu
NOTE: The Ministry of Health will be issuing further guidelines for whānau on what to do during Alert Levels 3, 2 and 1 over the coming weeks. It's important to remember that once we come out of Alert Level 4, COVID-19 is still a real threat and we will need to remain vigilant.
It is also important whānau are aware that should things change during the Alert Level 4 lockdown, the Ministry of Health may be required to review these guidelines again.  
MORE INFO BELOW  - Help for whānau to get through COVID19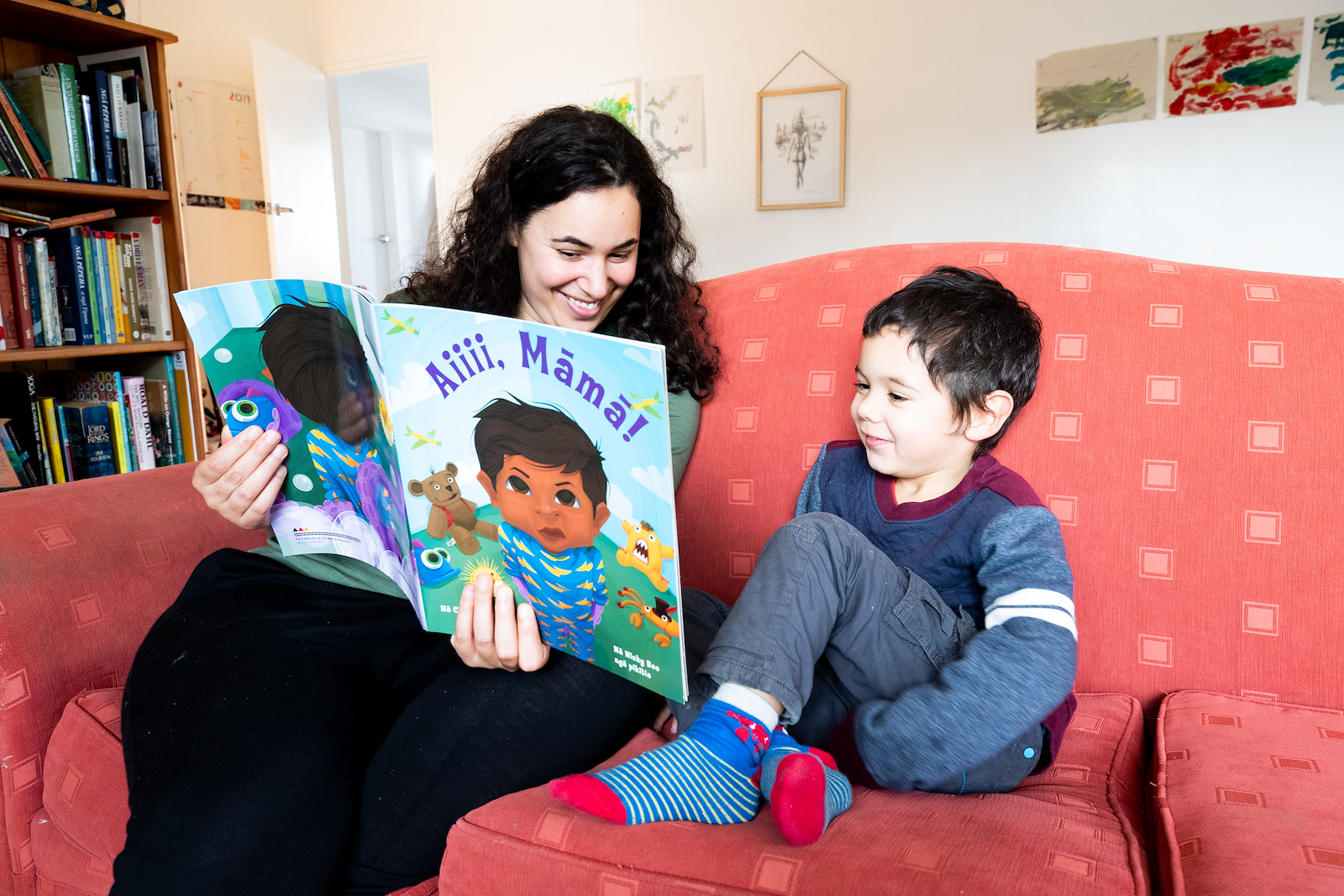 These are unprecedented times as Aotearoa is in a State of National Emergency to curtail the spread of COVID-19 across the motu. We know this will have a serious impact on whānau, hapū, iwi and Māori communities across the country.
We understand that as tangata whenua, we have specific issues and specific key areas that are important for us as Māori.
Te Puni Kōkiri is here and we have a dedicated page to provide further information and access to content about key issues that could affect you and your whānau, along with guidance and advice on how to manage the COVID-19 pandemic.
The information on this page will be kept up to date as new information becomes available.
How the Government can help you and your whānau
This website is the fastest way to find help and up-to-date information about COVID-19 situation across Aotearoa: www.covid19.govt.nz.
Hygiene and Protection
The Ministry of Health website has updated information about hygiene and protection.
Free Government helpline
If you are unable to find what you need, and are not sure who to contact for help, call the free Government helpline on 0800 779 997 or 0800 22 66 57 (8am–1am, 7 days a week).
Call 0800 779 997 or 0800 22 66 57
There is a range of ways the Government can help, depending on your circumstances.
As a kaimahi or employee
As a kaimahi there is information for you including emergency, and sick leave entitlements.
Workplace response to Coronavirus (COVID-19)
As an employer
As an employer there are subsidies to help you keep your employees at mahi.
Small businesses
Here you will find information for importers and exporters, tax obligations, travel and several links to key information being provided by other Government agencies.
Coronavirus: Information for businesses
Landlords and tenants
Here you will find information for tenants and landlords about your rights and responsibilities under the Residential Tenancies Act 1986.
Coronavirus (COVID-19) - what landlords and tenants need to know
How Te Puni Kōkiri can help you and your whānau
Te Puni Kōkiri have several ways we can support you during this time.
Our regional teams might be able to help send you on to the right services and key people in your rohe, find an office near you: Contact a regional office near you
If you have a current contract with Te Puni Kōkiri and need to know what to do: COVID-19 Investment Update
Support packages available for Māori communities: Announcement for Māori communities
For iwi who are needing advice around tikanga: Māori health professionals advice on tikanga
Support for whenua businesses
Supporting you through these uncertain times is a priority for Te Puni Kōkiri. One way we can support you to manage your whenua business is to help you access the information you need.
We will be providing you with updates to this page as new information comes to hand, and as we understand how we can best support your needs moving forward.
Protecting your Hauora
Stress and emotional support
'Need to Talk' Service. Free call or text 1737 any time, 24 hours a day. You'll get to talk to (or text with) a trained counsellor.
Free call or text on 1737
Ministry of Health
If you have health concerns, information and advice about coronavirus is available from the Ministry of Health.
Healthline: 0800 358 5453
Healthline has a free dedicated phone number for health advice and information about coronavirus, including registering self-isolation. You can call 0800 358 5453, 24 hours a day, seven days a week.
Access to interpreters is also available. For international SIMS, call +64 9 358 5453.
Māori Health Providers
Māori Health Providers across the motu are working around the clock to assist you and your whānau, if you need more information or need to contact them.
For information that has been developed by leading Māori experts for whānau Māori
To find a North Island Māori health provider
To find a South Island Māori health provider
Resources to Download
Protect our Whakapapa resources
Factsheets from government COVID-19 portal