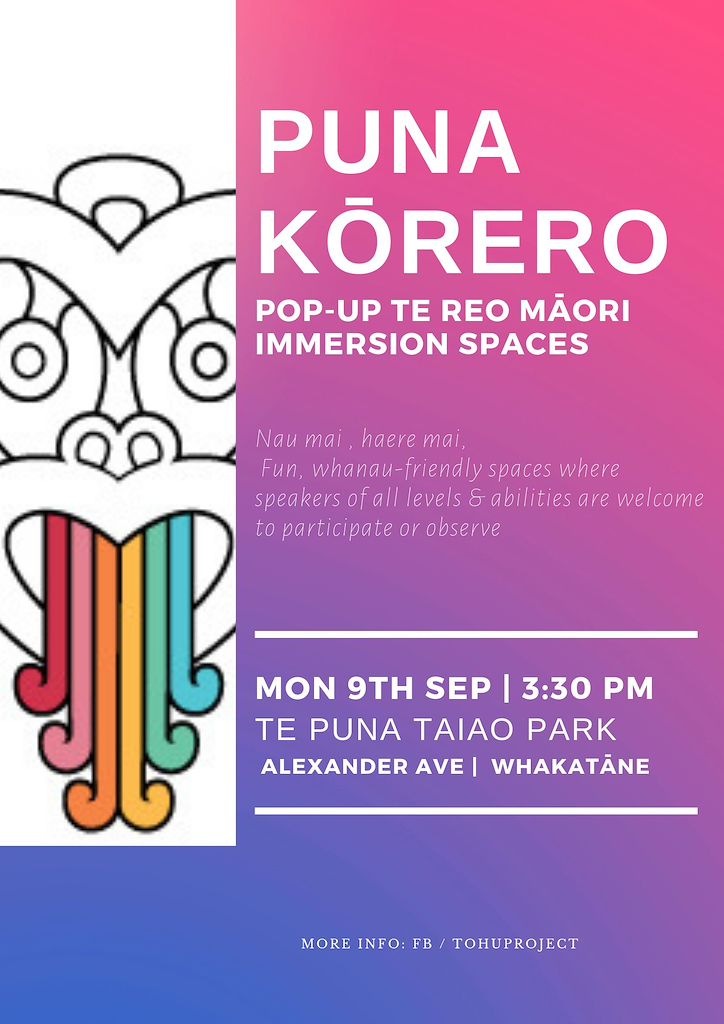 Pop-Up Te Reo Māori Immersion spaces.
Description
Pop-up immersion spaces in public with the aim to normalise Te Reo Māori. These are not made to compete with or replace wānanga but to compliment them and provide an alternate space where people can practice, share and learn by saturation. These are inclusive spaces for all ages, culture and abilities and family-friendly. Everyone is welcome to participate, teach or just observe. Lead by rangatahi and community partnerships, these were made in direct response to barriers identified by those keen to learn.
This event is organised by Tohu Project.
Venue
Te Puna Taiao Park (Allandale school)
75 Alexander Ave
Whakatāne
Contacts
To get in touch with the event organiser:
---
Disclaimer: Whilst best endeavours have been made to ensure the accuracy of this information it was submitted to Te Puni Kōkiri by the event organiser and they are responsible for its accuracy.