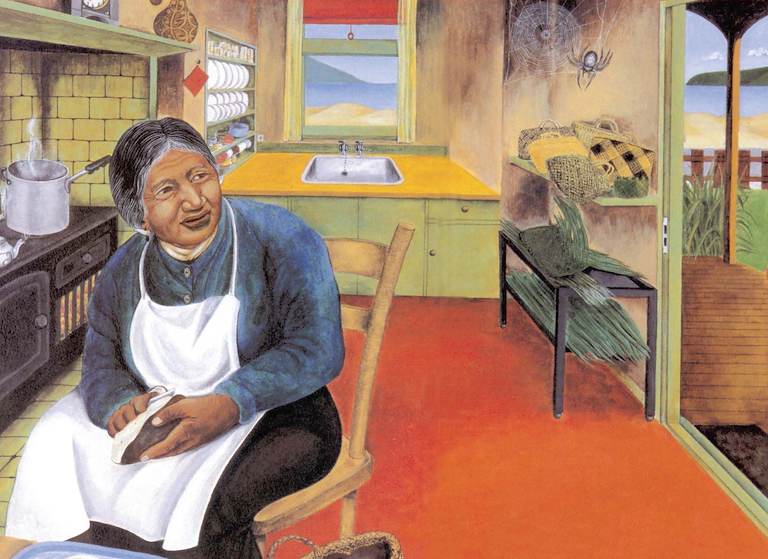 A free children's theatre production performed entirely in te reo Māori.
Description
Taki Rua and Capital E present te reo Māori children's production Te Kuia Me Te Pūngāwerewere.
Adapted from classic children's storybook The Kuia and the Spider by Patricia Grace with illustrations by Robyn Kahukiwa. Written and directed by Jamie McCaskill, translated into te reo Māori by Hōhepa Waitoa.
Te Kuia Me Te Pūngāwerewere tells the real reason why the old lady and the spider are constantly arguing. While in the midst of their daily bickering, Kui and Pūpai the spider are suddenly thrust from their home in Paekākāriki into the wonderful world of spiders. There, they must work together to save the spider world from human proliferation.
The show is performed entirely in te reo Māori, but uses gestures and movement so that even non-speakers can follow along.
This event is free, and tickets aren't required - simply arrive on time for the performance.
This event is organised by Taki Rua.
Venue
National Library
Corner Molesworth and Aitken Streets
Thorndon
Wellington
Contacts
To get in touch with the event organiser:
---
Disclaimer: Whilst best endeavours have been made to ensure the accuracy of this information it was submitted to Te Puni Kōkiri by the event organiser and they are responsible for its accuracy.