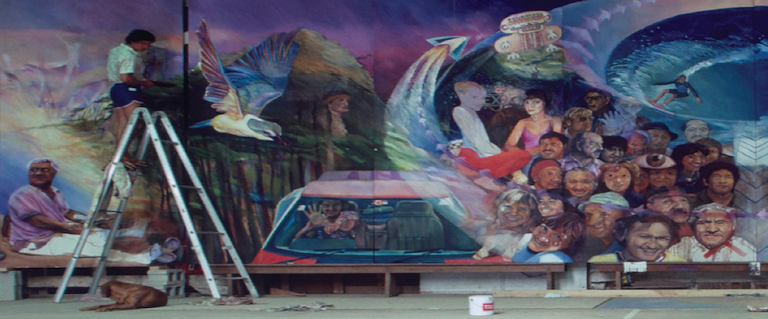 The exhibition, John Walsh: A Portrait of Ūawa Tolaga Bay, is a major survey of Walsh's portrait paintings.
Description
Celebrated artist John Walsh's largest work A Portrait of Ūawa Tolaga Bay in 1980, which has caused contention across Te Ao Māori over the past few decades, will be exhibited for the first time in 40 years at the New Zealand Portrait Gallery in Wellington with a large contingent expected to journey from his marae to the capital to honour the previously rejected work.
This event is organised by New Zealand Portrait Gallery.
Venue
New Zealand Portrait Gallery
Shed 11, Queen's Wharf
Wellington
Wellington
Contacts
To get in touch with the event organiser:
---
Disclaimer: Whilst best endeavours have been made to ensure the accuracy of this information it was submitted to Te Puni Kōkiri by the event organiser and they are responsible for its accuracy.