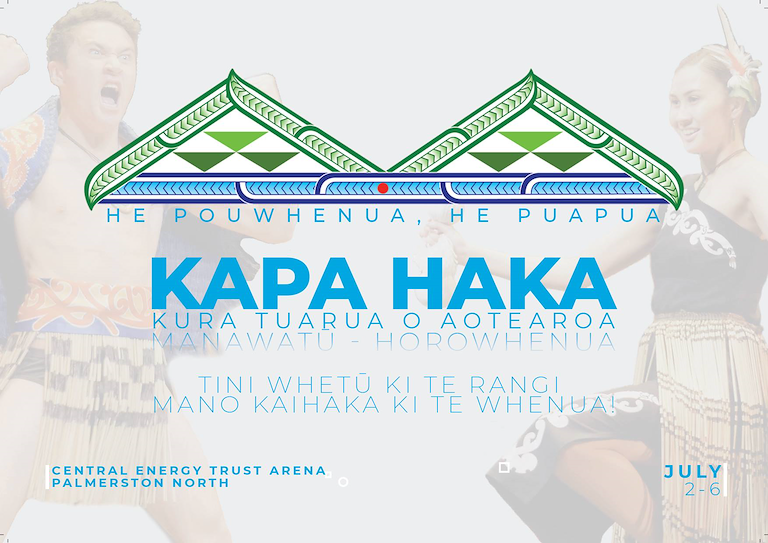 He Pouwhenua, He Puapua! This biennial event exemplifies excellence in Māori Performing Arts from the rangatahi of Aotearoa.
Description
He Pouwhenua, He Puapua is the name of the National Secondary Schools Kapa Haka Competition 2018!
Boasting 41 teams representing Secondary Schools from all corners of New Zealand, the competition is a four-day event, beginning with 3 pools and concluding with the top three in each pool going to a final nine performance on 6th July 2018.
Each group's performance (approx 25 mins) is the product of months of hard work and commitment; practices consisting of perfecting sound and movement to bring together an awe-inspiring experience!
An event not to be missed for the entire family - come and be enthralled by the youth of Aotearoa.
Tini whetū ki te rangi, mano kaihaka ki te whenua!
This event is organised by Manawatū Horowhenua Māori Teachers Incorporated.
Venue
Central Energy Trust Arena Stadiums
61 Pascal Street
Palmerston North
Booking details
To book contact:
The price is: $10.00 (+ booking fees)
Contacts
To get in touch with the event organiser:
---
Disclaimer: Whilst best endeavours have been made to ensure the accuracy of this information it was submitted to Te Puni Kōkiri by the event organiser and they are responsible for its accuracy.