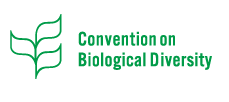 Te Puni Kōkiri is seeking views from Māori on the 10th session of the Ad Hoc Open-ended Working Group on Article 8(j) and Related Provisions
Description
Article 8(j) of the Convention on Biological Diversity (CBD) records the commitment to respect, preserve and maintain the knowledge, innovations and practices of indigenous and local communities relevant to biological diversity.
In December 2017, states and other parties will be meeting in Montreal for the 10th session of the Ad Hoc Open-ended Working Group on Article 8(j) and Related Provisions (WG8J).
WG8J will cover an agenda including kaupapa that may be of interest to iwi, hapū, whānau and Māori. In particular, WG8J will do some preliminary thinking on ways to integrate Article 8(j) and related provisions into the broader work programme of the CBD.
Te Puni Kōkiri is seeking views from Māori on the options for integration, and other agenda items for discussion. If you wish to find out more or discuss the agenda items, email MB-CBD@tpk.govt.nz or call 04 819 6076.
Views are sought on or before 6 December 2017.
Agenda: www.cbd.int/meetings/WG8J-10
Proposals on integrating Article 8(j): www.cbd.int/doc/c/cffa/b5d7/285694916392f467a49d3407/wg8j-10-08-en.pdf
This event is organised by Te Puni Kōkiri.
Contacts
To get in touch with the event organiser:
---
Disclaimer: Whilst best endeavours have been made to ensure the accuracy of this information it was submitted to Te Puni Kōkiri by the event organiser and they are responsible for its accuracy.