The Executive Team of Te Puni Kōkiri is Chief Executive Michelle Hippolite and four Deputy Chief Executives
Chief Executive - Michelle Hippolite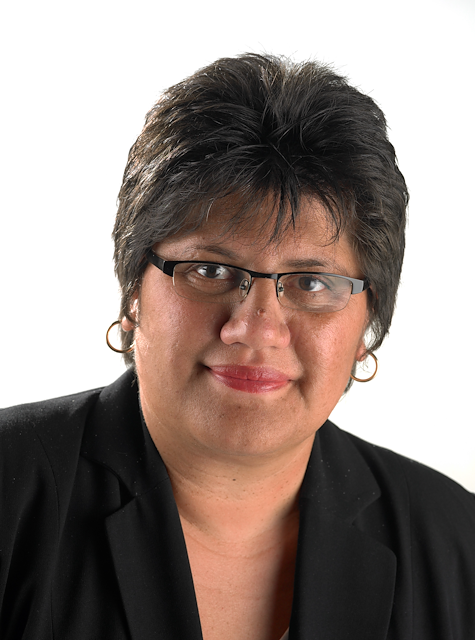 Michelle Hippolite (Waikato, Rongowhakaata and Te Aitanga-a-Māhaki) has been Chief Executive of Te Puni Kōkiri since December 2012. During this time she has led the process to transform Te Puni Kōkiri to a new way of working to achieve the organisation's long term outcomes.
Michelle has held senior roles in the Public Service and wider State sector. A career highlight was providing leadership in government on the establishment of the Māori Television Service, and for strategies around reo Māori.
Immediately prior to joining Te Puni Kōkiri she was Kaihautū at Te Papa Tongarewa, a role she held for more than four years. During her time there she enhanced the bicultural reputation of Te Papa, developing international relationships culminating in exhibitions being presented in Europe and North America and the repatriation of kōiwi tangata and toi moko from around the world.
Michelle is currently the Chair of Te Kura Māori o Porirua and serves as a Public Sector Trustee on the Equal Employment Opportunities (EEO) Trust.
Read Michelle's pānui.
Deputy Chief Executive, Investment - Lisa Davies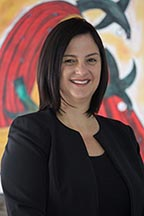 Lisa Davies (Ngati Rehua and Ngati Wai) has been Deputy Chief Executive, Investment at Te Puni Kōkiri since December 2016. She has returned 13 years later when she was formerly the Manager of the Monitoring and Evaluation Unit at Te Puni Kōkiri and also held other senior leadership roles during her six years.
As a trained demographer, Lisa has worked across a number of kaupapa including being the Director of the Treaty of Waitangi Information Unit at the State Services Commission, providing consultancy advice about E Tu Whānau evaluation and performance framework, the development of a performance measurement to measure the Auckland City Council's effectiveness for Māori and a range of reviews for the Ministry of Health as well as work for Te Puni Kōkiri.
Lisa is also the director of Kaipuke Consultants, providing public sector policy development, facilitation and negotiation, training and relationship management, research, monitoring and evaluation services.
Lisa has a Bachelors and Masters in Social Science. She is also mother of four teenagers.
Deputy Chief Executive, Policy Partnerships - Lil Anderson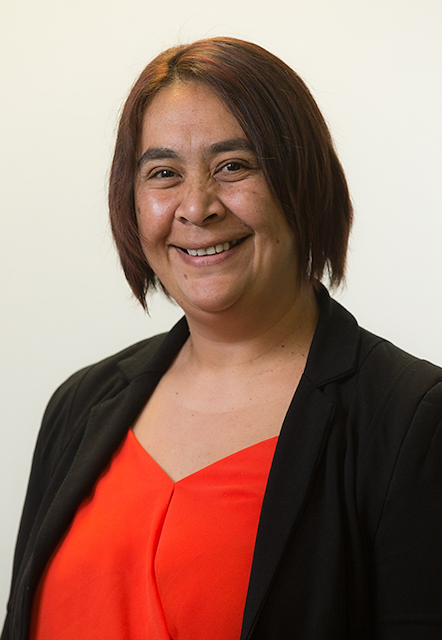 Lil Anderson (Te Rarawa and Ngā Puhi) has been acting Deputy Chief Executive Policy Partnership at Te Puni Kōkiri since August 2015, initially starting as Chief Advisor earlier in May.
She is originally from Panguru in the Hokianga where her parents still reside on their family papakāinga. She attended school in Kaikohe before moving to Wellington.
Lil has more than 25 years' experience spanning the public service and wider state sector. Leadership, relationship management and improving outcomes for Māori, particularly in Treaty settlement negotiations, have been key features of her career to date.
Immediately prior to joining Te Puni Kōkiri she was Deputy Director and Chief Advisor for the Office of Treaty Settlements, where she was responsible for leading a number of treaty negotiations across Aotearoa. A career highlight was the complexity, challenge and the final outcome of the Ngāi Tūhoe settlement.
Outside of work, Lil has a busy life with her husband Alo (Te Aitanga-a-Māhaki, Ngāti Porou) and her two daughters aged 17 and 19 who play sport both locally and nationally.
Deputy Chief Executive, Regional Partnerships - Di Grennell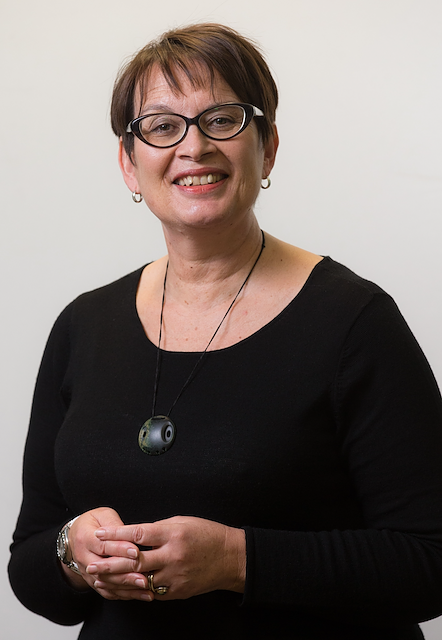 Di Grennell (Ngai Tahu, Ngāti Mutunga) has been Deputy Chief Executive Regional Partnerships at Te Puni Kōkiri since April 2014. It's a role that allows her to utilise her strong interest in regional development.
Prior to that she was Director Operations for Whānau Ora from November 2010, a role she came to after serving as a member on the Taskforce on Whānau–Centred Initiatives which led to the development of Whānau Ora. In 2013/2014, she led the work to oversee the move to the Commissioning Agency approach for the administration of Whānau Ora.
Di has an interest in strategies for social change and extensive professional experience in the family violence prevention field including working with courts, programme development, provider training, research and policy. She spent more than five years as Executive Director of Amokura – a Northland-based Pan-Tribal Family Violence Prevention Initiative.
Di holds a BA in Sociology (Massey) and a Trained Teachers Certificate (Auckland College of Education) Outside of work a growing number of mokopuna keep her busy.
Deputy Chief Executive, Organisational Support - Fiona McBeath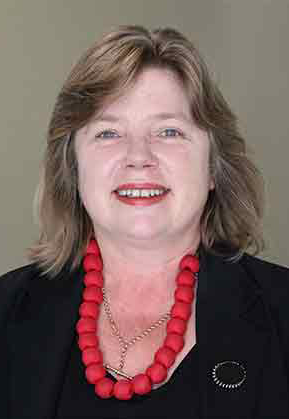 Fiona McBeath has been Deputy Chief Executive Organisational Support at Te Puni Kōkiri since March 2014.
She has had a lengthy career in support, policy and operations in the public service, mainly working with the primary sector industries. Her roles have included significant organisational change design, management and implementation; overseeing the initial establishment of the Primary Growth Partnership - a government-industry initiative that invests in research and innovation to boost the economic growth and sustainability of New Zealand's primary sectors.
Prior to taking up her role at Te Puni Kōkiri she was Director of Operational Programmes at the Ministry for Primary Industries where she was responsible for leading operational analysis, frontline training, intelligence, and business support for biosecurity and compliance. It is here Fiona gained her passion for protecting Aotearoa for our future generations and understanding the important role we all play in that.
Fiona holds an Executive Masters in Public Administration from Victoria University, Wellington. She was one of the first graduates from the Australia New Zealand School of Government (ANZSOG) established to teach strategic management and high-level policy to public sector leaders.
Outside of work, Fiona and her husband Howard, enjoy time with family (including their two mokopuna) and exploring other countries and cultures.
Deputy Chief Executive, Strategy and Organisational Performance - Guy Beatson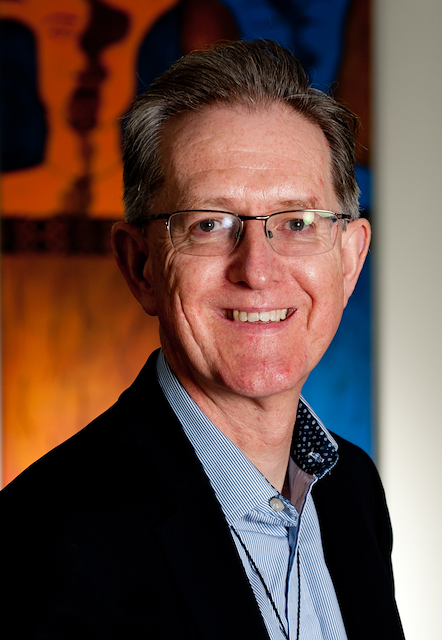 Before joining Te Puni Kōkiri, Guy was the Deputy Secretary, Natural Resources Policy, at the Ministry for the Environment (MfE) where he led major fresh water management reforms supported by the collaborative Land and Water Forum, along with steps to address iwi rights and interest in freshwater. Within the Natural Resources Sector, Guy was responsible for climate change and resource management policy development and implementation. He also led improvements in the quality of the Ministry's advice and capability.
Guy began his career in the Treasury and worked in senior roles for several governments internationally. This included working as a Deputy Secretary responsible for the budget, financial management and state-owned enterprises in Fiji's Finance Ministry. In 2001 Guy joined the Ministry of Economic Development as Chief Economist/Director and worked mostly on economic strategy, industry policy and evaluation. Subsequently, he was appointed by the Ministry as its Economic Counsellor at the New Zealand High Commission in Canberra, Australia.
Guy graduated with distinction from the Australian National University in 2005 with an Australia and New Zealand School of Government Executive Master of Public Administration. He also holds a Masters degree in economics from the University of Canterbury.