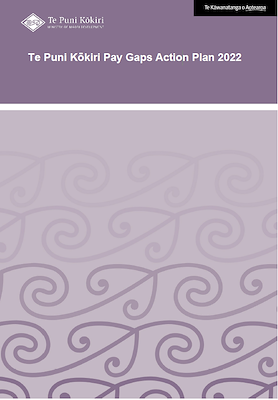 Te Puni Kōkiri proudly promotes and engages in diversity and inclusiveness across the spectrum.
Our organisational values, particularly manaakitanga, encourage inclusivity. To support whānau to thrive, we need to have a workforce that is able to understand, and reflect, the Māori communities we serve. This fulfils section 75 of the Public Service Act 2020 and aligns with the Public Services Papa Pounamu work programme.
Te Puni Kōkiri is committed to ensuring all kaimahi are able to achieve their full potential in a workplace free from gender and ethnicity-based inequities, in line with Kia Toipoto – the Public Service Gender, Māori, Pacific and Ethnic Pay Gaps Action Plan 2021-24 and the Public Service Gender Pay Principles.