We hope that by 2040 all whānau are thriving – on their own terms. 
What could the future for whānau and Māori communities look like in 2040? This is the question at the heart of the Long-term Insights Briefing
Last updated: Monday, 4 July 2022 | Rāhina, 04 Hōngongoi, 2022
What's on this page?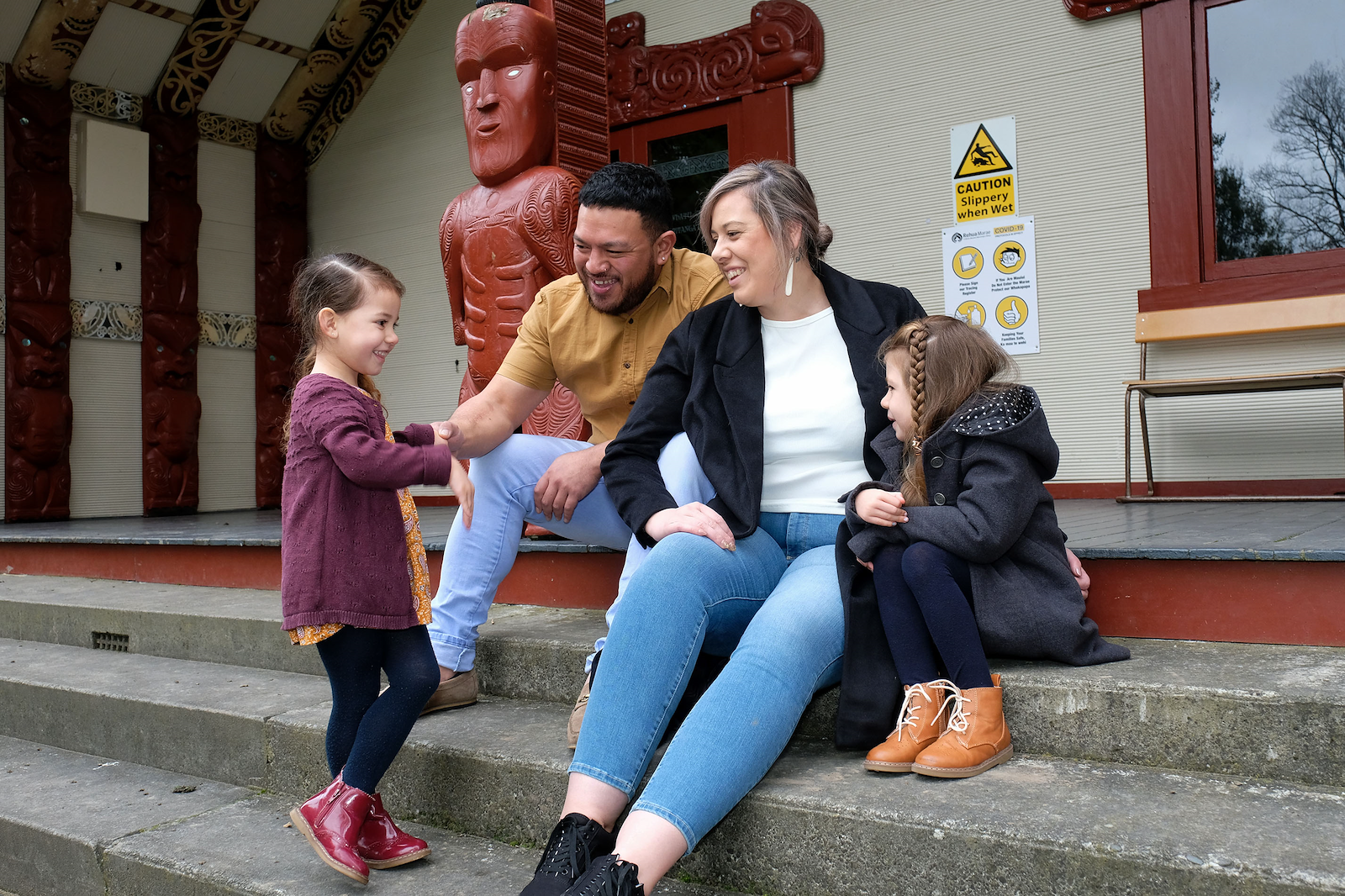 Long-term Insights Briefing
Looking ahead to make a difference
The Long-term Insights Briefing (LTIB) is intended to be a think piece on the future, providing information about medium to long term trends, risks and opportunities that may affect Māori living in Aotearoa. The Public Service Act 2020 requires all department chief executives to publish a LTIB at least once every three years.
The LTIB is an opportunity to enhance public conversations about long-term issues and to meaningfully contribute to future decision-making by governments. The Briefings will be tabled in Parliament by Ministers for public consideration.
As principal policy advisors to the Government on Māori wellbeing and development, Te Puni Kōkiri welcomes the opportunity provided by the Long-term Insights Briefing to demonstrate to policy makers how a Māori-led approach to wellbeing can produce better outcomes for Māori, and for all people, in Aotearoa New Zealand.
Te Puni Kōkiri approach
The LTIB 2022 draws from our Te Puni Kōkiri vision of Thriving Whānau.  When whānau are thriving, so do their communities, hapū, iwi and all of Aotearoa. At Te Puni Kōkiri, our long-term vision of whānau that are thriving sees whānau as actively contributing towards achieving their social, cultural and economic aspirations.
Looking forward to 2040, our briefing will present a series of evidence-based scenarios depicting whānau wellbeing and contemplate a medium to long term future as seen through a Māori lens. Drawing on our shared history, an analysis of current and emerging issues, and identifying drivers and barriers to change, we will provide future scenarios that reflect and draw upon the strengths and unique characteristics of the 21st century Māori population.
What we know
What we know, and have the data to demonstrate, is that, despite significant investments and programmes implemented by governments over the last several decades, there continue to be challenges faced by Māori whānau across a range of areas that impact on their wellbeing.
Through our futures modelling, it is predicted that in 20 years' time these challenges will continue unless there is a shift in the policies, services and investments implemented by government to support whānau.
Our Long-term Insights Briefing intends to present the government with an evidence-based picture of what it will take to position whānau and Māori to be thriving by 2040 on the terms that whānau identify and set for themselves. This evidence-base will draw on both the quantitative system data and what we learn from the people we are speaking with as part of our engagement process.
Engagement
Engagement for this kaupapa began in late 2021.
Our goal is to engage with whānau Māori from all walks of life, throughout the motu, to hear their kōrero and whakaaro through focus, groups, one-to-one interviews, and online hui, about their vision of the future. We also encourage you to have your say by completing our survey.
If you would like to be part of the engagement please contact us via email.
We are keen to hear from rangatahi throughout Aotearoa, this could be by completing our survey or directly through our Facebook, Instagram or LinkedIn. If you would like to get together with friends and chat with us, we would be happy to connect with you online, get in touch!
COVID-19 has had significant implications on how we connect with stakeholders and communities. With the safety of our communities' front of mind, it is not right to travel throughout the motu, meeting kanohi te kanohi, to hear your whakaaro. 
We will be preparing the first draft of out LTIB in the coming months to present to Parliament later this year. Any whānau contributions we receive beyond the next six months will contribute to informing this work as we continue to build and improve on the advice we offer to the government on the types of changes needed to support Māori to thrive.
Evidence Brief
The Evidence Brief provides a capture of current quantitative data available in the system to unpack 10 wellbeing domains and associated indicators that we have identified to describe thriving whānau in 2040. The evidence brief shows the current outcome trends for Māori across these wellbeing domains. It is this data that underpins the forecasting at the heart of the future scenarios to be presented as part of our long-term insights briefing.
Scenarios
Using the data we already have we have created a series of three scenario 'pictures' of how whānau are doing across some key wellbeing domains. 
The domains reflect areas of everyday life that we are able to place some kind of measurement on, including for example, Te Taiao - the environment; health; education; cultural engagement and many others. 
The whakaaro we receive throughout our engagement will help us continue to identify gaps in these scenarios. This will not only present a richer picture, but one which is informed by the everyday experiences and insights of whānau and Māori from all walks of life. 
The three scenarios can be broadly described as:
Tahi: Where we are now;
Rua: Where we could be heading, if things were different;
Toru: Where we would be if everything  for Māori had gone the way our tipuna had hoped it would, and our Whānau are thriving!
Check out the video and consider your own whakaaro about the future you want to see for your whānau in 2040.
The Briefing
Te Puni Kōkiri will deliver its initial Long-term Insights Briefing towards the end of 2022. This will be the first of series of these briefings over the coming years. For this reason, we are keen to keep a communication channel open with you into the future. 
Our policy project teams will then design policy options to provide a path to achieve this potential.