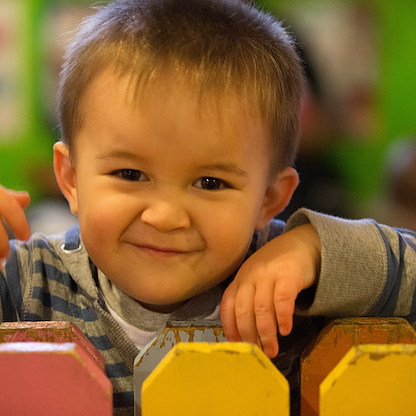 Te Puni Kōkiri works for Māori to be secure, confident and expert in their own language and culture.
Culture encompasses a wide range of things, from traditional and contemporary arts to cultural practices such as the gathering of kai moana. People's affiliations to iwi, hapū, whānau and marae are important threads in the fabric of Māori culture.
Te reo Māori remains a crucial cultural asset for Māori and is protected under the Treaty of Waitangi. Te Puni Kōkiri has a lead role in the government's efforts to support the revitalisation of the Māori language.
We support Māori to protect, sustain and grow their reo, taonga, mātauranga and tikanga. We want more people speaking Māori and for whānau, hapū and iwi to identify and pursue their cultural development priorities.
Events and Updates
Latest events and updates for this section are listed below.
Siblings to attend 2017 Olympics of performing arts in Hollywood

Irava and Makea Upu are gearing up to perform at the World Championships of Performing Arts in June this year after being selected by the New Zealand audition panel. Scholarships worth a total of $130,000 (US) are awarded at the prestigious event which boasts colourful opening and closing ceremonies similar to the Olympics.

Māori-English Bilingual Signage: A guide for best practice

This guide is part of the Government's strategy to help revitalise our taonga, te reo Māori. It includes background information on how and why the guide was developed as well as a quick reference overview and tips to help an organisation develop a Bilingual Signage Action Plan.

Meeting Strengthens Cooperation Between Indigenous Peoples

Te Puni Kōkiri, the Ministry of Māori Development, met with the Council of Indigenous Peoples, their counterparts from the Separate Customs Territory of Taiwan, Penghu, Kinmen and Matsu on September 5 in Wellington, to advance cooperation between both sides.

First steps to Te Reo Māori journey

Rawinia Higgins wants all New Zealanders to embrace Te Reo Māori, and believes the new Māori Language Act provides the structure that will encourage more positive attitudes towards te reo Māori through greater visibility.

A Strategy of inclusion and partnership

Ngahiwi Apanui is not one to rest on his laurels. The Chief Executive of Te Taura Whiri i te Reo Māori acknowledges however, that it would be easy to do so given the success of this year's Te Wiki o te Reo Māori.