At the direction of Minister for Māori Development Nanaia Mahuta, Te Puni Kōkiri has refreshed its monitoring role to align with the Government's increased focus on wellbeing. This refresh also aligns with the Te Puni Kōkiri vision of supporting whānau taurikura or thriving whānau.
To find out more about this work you can read the Cabinet Paper about the refresh  and a 2020 Cabinet report back on our work.
The refreshed monitoring role is part of the Minister's intent to position Te Puni Kōkiri for strategic impact. The Government recognises that lifting wellbeing outcomes for whānau, hapū, iwi and Māori is a system responsibility. However Te Puni Kōkiri has been instructed to strengthen its capacity to monitor the effectiveness of public sector agencies.
Read the Positioning Te Puni Kōkiri for Strategic Impact Cabinet Paper here.
Te Puni Kōkiri will work closely with Te Arawhiti and the State Services Commission to lift public sector capability and performance for Māori.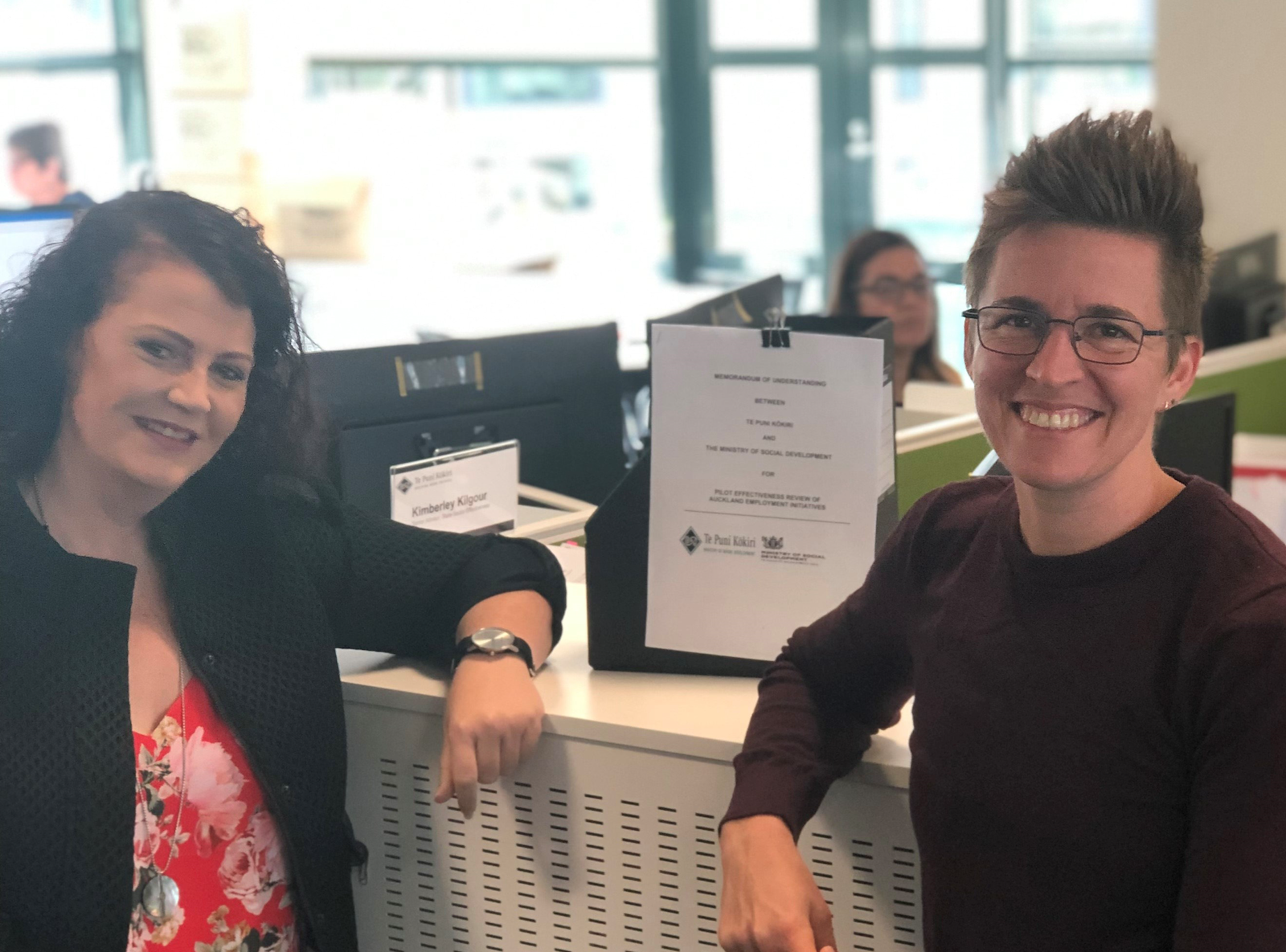 Why does Te Puni Kōkiri monitor?
The vision of Te Puni Kōkiri is whānau taurikura or thriving whānau. Our refreshed monitoring function supports the state sector to achieve improved outcomes for Māori and contribute to our vision.
The Ministry of Māori Development Act 1991 gives Te Puni Kōkiri the mandate to monitor and liaise with each department and agency that provides services to or for Māori. The Act does not specify how we should fulfil that function.
Te Puni Kōkiri has flexibility in how it fulfils its monitoring role and has adopted different monitoring approaches to accord with government priorities and the prevailing public management environment.
What are the goals (objectives) of the refreshed monitoring function?
In conjunction with our policy, investment and regional functions, the refreshed monitoring function aims to strengthen the support Te Puni Kōkiri can provide to:
Position government to better respond to the aspirations, needs and interests of Māori;
advise on the impacts of state sector agency approaches to Māori development; and
advise on options to improve outcomes and Māori wellbeing.
How does Te Puni Kōkiri monitor?
Our refreshed monitoring function has three work streams:
Monitoring wellbeing outcomes – a periodic outcomes report designed to identify elements of progress towards Māori wellbeing;
Monitoring progress of government priorities – tracking gains achieved for Māori across government priorities through support to an indicator dashboard produced by the Office for Māori Crown Relations (Te Arawhiti); and
Monitoring policy, programme and service effectiveness – undertaking effectiveness reviews of priority policies, programmes and services to understand their effectiveness for Māori and contribution towards Māori wellbeing.
Pilot monitoring review
In February 2019, the Minister of Māori Development agreed that Te Puni Kōkiri undertake a pilot monitoring review of MSD's employment services and programmes in Auckland. The review was also an opportunity for Te Puni Kōkiri to trial our review approach and assess the extent to which it is fit for purpose and replicable for future reviews. The pilot monitoring review was completed in late 2019 and has set the foundations for future monitoring work by Te Puni Kōkiri.
The completed pilot review of MSD's employment services and programmes in Auckland can be found here, along with the accompanying Cabinet paper.
Check back here for progress updates.