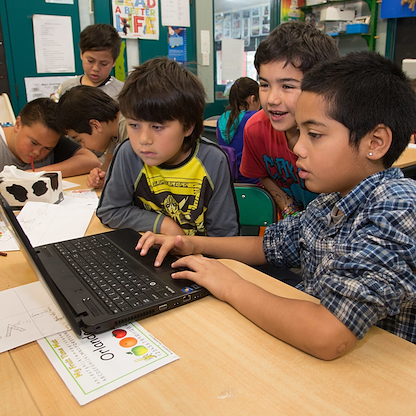 Te Puni Kōkiri works for Māori to be skilled, learned and innovative.
Increasing Māori skills will increase incomes and will enable Māori to have greater control over their lives and more freedom to carve out their own paths with fewer constraints on their choices.
Skills and learning benefits individuals, their whānau and communities, and in turn, the New Zealand economy.
We look at how Māori can acquire skills and knowledge, with an emphasis on increasing Māori achievement of higher-level qualifications.
Events and Updates
Latest events and updates for this section are listed below.
Te Puni Kōkiri: Te Waipounamu Regional Profile 2017

Te Puni Kōkiri measures a range of outcomes that fall within Whakapapa (te reo Māori and connection to iwi), Oranga (whānau well-being and whānau housing), Whairawa (whenua and whanaketanga), and Whanaungatanga (Crown-Māori relationships).

This publication provides an insight into the growth and development of Māori within Te Waipounamu and within these outcomes.

Rotorua programme helps whānau buy homes

Inez White founded Indigenuity Limited, which is giving first homebuyers and whānau the help they need to own their own homes in Rotorua.

Kōrero For Your Coffee

On a cold and wet morning in Manukau in Auckland, 140 people were treated to a free cup of hot coffee from Te Puni Kōkiri for ordering their drink in te reo Māori.

The value of a Whānau Ora Approach

New research from Lincoln University and Ihi Research shows how public investment in the Whānau Ora approach provides economic as well as social and cultural benefits to the country.

Thousands Engage in Rangatahi Vote Campaign

It has been all go for the Te Puni Kōkiri 'For Future's Sake Vote' street team, which has been on the road for the past three months encouraging young Māori to vote in last weekend's election.