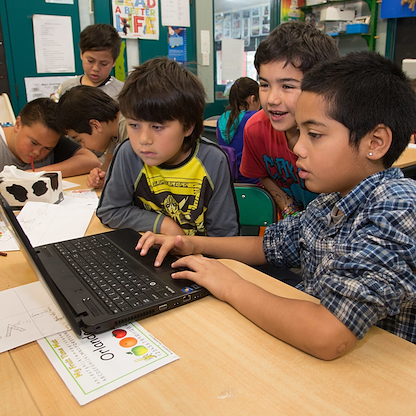 Te Puni Kōkiri works for Māori to be skilled, learned and innovative.
Increasing Māori skills will increase incomes and will enable Māori to have greater control over their lives and more freedom to carve out their own paths with fewer constraints on their choices.
Skills and learning benefits individuals, their whānau and communities, and in turn, the New Zealand economy.
We look at how Māori can acquire skills and knowledge, with an emphasis on increasing Māori achievement of higher-level qualifications.
Events and Updates
Latest events and updates for this section are listed below.
Te Kaha o te Rangatahi - supporting our youth

Partnering with Te Puni Kōkiri has allowed Te Kaha o te Rangatahi to support rangatahi suicide prevention through the #talktome 12 week hip hop dance programme. Encouraging rangatahi to reach out and talk to their peers, to their whānau, to anybody they need support from.

Setting standards for herself and others around her

Ongelle Fincham (Ngāti Kahungunu) is a Programmer for Downer based in Wellington. Ever since she saw the company's promotional video about Te Ara Whanake, the Māori leadership programme, she was keen to go on it. When she was asked to attend, her only answer was "Yes!"

Learning more about yourself to help others

Driver/operator Darryl Takerei (Ngāti Raukawa) works for Downer in the Taranaki region. In 2015 he completed the Downer Māori leadership programme, Te Ara Whanake, and found that he learned more about himself than he expected.

Groundbreaking research on Māori urbanisation

A leading Māori health specialist Sir Mason Durie is praising what he is calling groundbreaking research into the impacts of urbanisation on Māori.

Rangatahi taking on big business

Māori secondary school students have shown off their flair for entrepreneurship in a series of successful workshops that have recently wrapped up.