Te Puni Kōkiri has a statutory responsibility to monitor the effectiveness of public sector services for Māori. Monitoring public sector performance helps to uphold the Crown's responsibilities under Te Tiriti o Waitangi and ensure Māori have effective and equitable access to services, resources, and opportunities.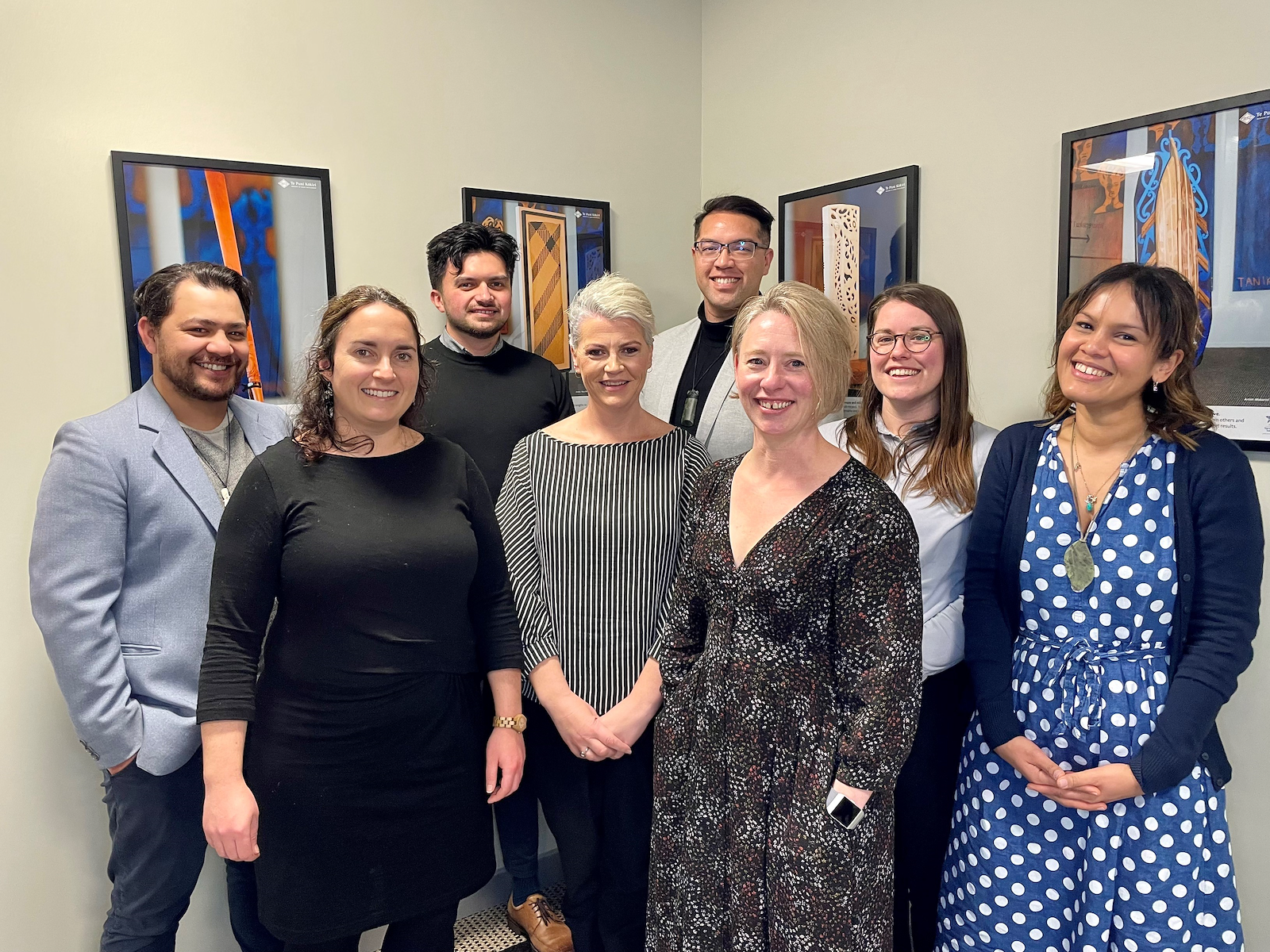 Our monitoring role is one part of the strategic impact of Te Puni Kōkiri. The Government recognises that lifting wellbeing outcomes for whānau, hapū, iwi and Māori is the responsibility of the whole of government and the wider system.
In 2019, at the direction of the Minister for Māori Development, Te Puni Kōkiri refreshed its monitoring role to align with the Government's increased focus on wellbeing and accountability.
Read about our refreshed monitoring function and Cabinet documents that better position Te Puni Kōkiri to create a strategic impact for Māori.
Our monitoring role
The Ministry of Māori Development Act 1991 gives Te Puni Kōkiri the mandate to monitor and liaise with each department and agency that provides services to, or for, Māori.
One of our key strategic priorities is to monitor the delivery of equitable and effective public sector performance for Māori.
Through our monitoring function, Te Puni Kōkiri leads and influences public sector improvements to Māori wellbeing outcomes. This helps to improve the transparency of public sector performance and contributes toward our vision of thriving whānau.
See our Focus areas to improve outcomes for Māori.
Our monitoring objectives
The Monitoring Team supports the Government's focus on wellbeing and accountability to Māori through contributing to the following outcomes:
The public sector has clear accountability mechanisms to assess performance for Māori;
Te Puni Kōkiri is influencing system improvements in public sector policies, services, and programmes; and
Te Puni Kōkiri is the principal source of data and insights to government on Māori wellbeing.
How we monitor
Te Puni Kōkiri engages and works with public sector agencies to influence public sector performance for Māori. We monitor and challenge agencies to do their best for, and with, Māori and collaborate with them to identify areas of improvement and co-develop solutions to improve outcomes for Māori.
Te Puni Kōkiri has flexibility in how it fulfils its monitoring role and adopts different approaches in line with government priorities.
Our work is carried out in three main ways:
Tracking system performance: we track and measure Māori wellbeing in the public sector. We help agencies understand how to track outcomes for Māori, through collection of corresponding data about Māori wellbeing.
Deep dives: we conduct in depth reviews and analytics, alongside agencies, to determine whether programmes, services and the wider system is effective for Māori. We support agencies to set actions to improve outcomes for Māori; and
Systems lift: we create products that challenge and empower agencies, and we support agencies to enhance their monitoring and accountability mechanisms to deliver effectiveness for Māori.
Our values of Te Wero, Manaakitanga, He Toa Takitini and Ture Tangata underpin our approach (see illustration below).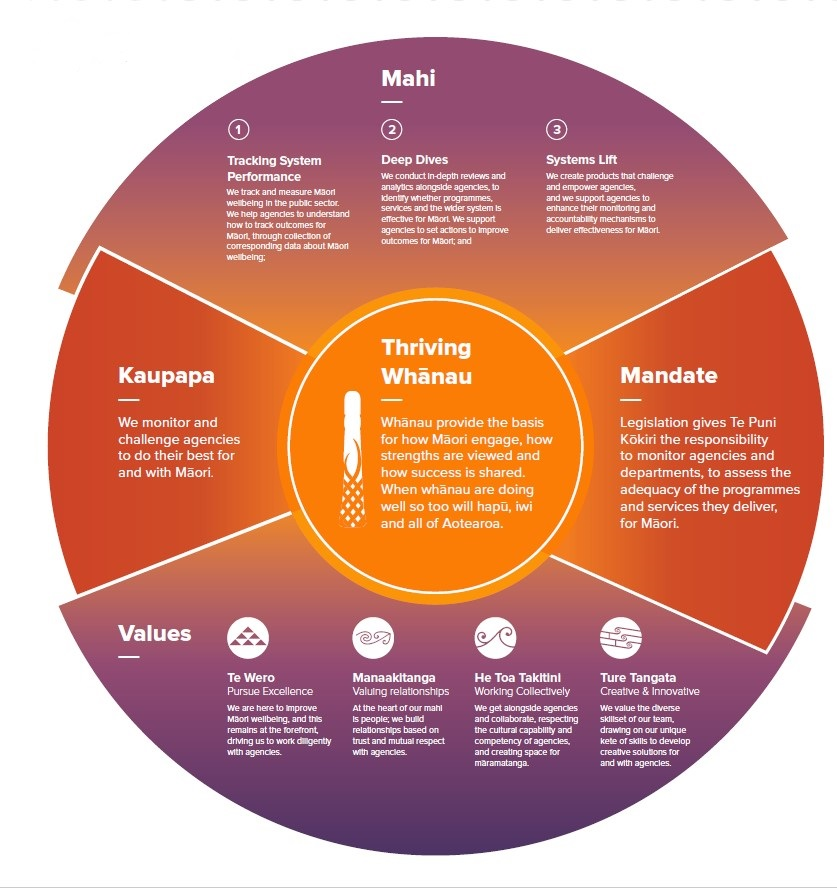 Key documents
Public Sector Performance Refresh
To find out more about the refreshed monitoring role within Te Puni Kōkiri you can read the 2020 Cabinet report.
Positioning TPK for Strategic Impact
Read the Positioning Te Puni Kōkiri for Strategic Impact Cabinet Paper.
MSD Review
Read more on our review of MSD's employment services and programmes in Auckland.