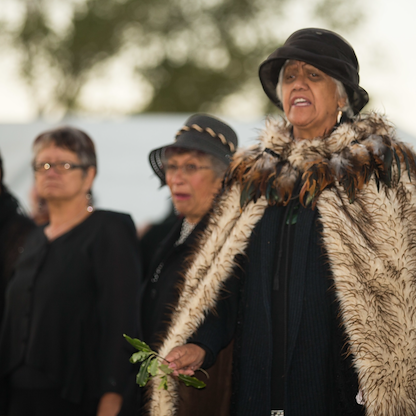 Te Puni Kōkiri works for the Crown to have genuine engagement and productive relationships with Māori.
Effective relationships between Māori and the Crown are necessary to achieve all Te Puni Kōkiri outcomes and wider outcomes across government.
Through joint and agreed action, both Crown and Māori will be better off and we work towards creating stronger connections and understanding.
Events and Updates
Latest events and updates for this section are listed below.
Māori Land Owners Co-Design Māori Land Service

Te Puni Kōkiri has released a summary of the findings from the second series of wānanga held with Māori land owners earlier this year. The purpose of the wānanga was to ensure Māori land owners co-design the Māori Land Service and that it is fit-for-purpose. 

Brymer goes from Marae to Man-Power

After 10 years making their mark as professionals in the marae construction business, Brymer Group Ltd is rolling up its sleeves to help more Waikato whānau through the Māori Housing Network.

Ngāti Rangi Finds Work for 220 in Ruapehu

About 400 people gathered at the War Memorial Hall in Whanganui in July for the inaugural Te Manu Atatū Māori Business Awards.

Te Puni Kōkiri supporting Māori led developments

Te Puni Kōkiri has signed agreements with the Māori Women's Development Inc. (MWDI) and NZ Māori Tourism (NZMT) today ahead of plans to invest more than $15 million into both agencies over the next three years.

More jobs in Māori tourism and regions

Māori tourism operators will be able to create new employment opportunities for whānau with $10 million of operating funding over four years in this year's Budget, Māori Development Minister Te Ururoa Flavell says.