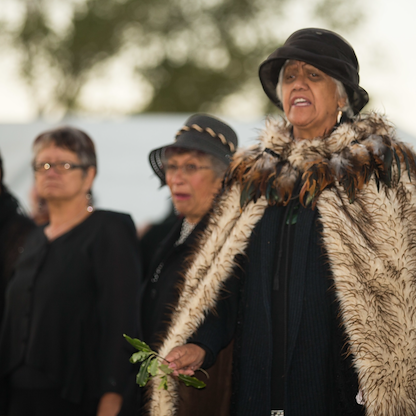 Te Puni Kōkiri works for the Crown to have genuine engagement and productive relationships with Māori.
Effective relationships between Māori and the Crown are necessary to achieve all Te Puni Kōkiri outcomes and wider outcomes across government.
Through joint and agreed action, both Crown and Māori will be better off and we work towards creating stronger connections and understanding.
Events and Updates
Latest events and updates for this section are listed below.
Developing Māori leaders in an emerging market on their own land

New Zealand Manuka Group is a medium-sized Whakatāne-based primary industry business operating in partnership with Māori land owners in the Bay of Plenty to produce manuka oil straight from manuka trees being grown on Māori owned land.

Honeys of Te Urewera only the start

Every morning, Brenda Tahi wakes up in the valley of Ruatāhuna, and pours herself a hot cup of lime and honey sourced from the pristine Te Urewera forest that surrounds her home.

A man on a mission to bring people together

Standing up from his seat, Toko Kapea pulls out a map and holds it up high, letting the sheet unfold and roll down to the ground, revealing the Te Tai Hauāuru region.

Keeping Mitimiti going one tree at a time

Just down the road from the small settlement of Mitimiti in Northland, you can hear the buzz of trucks and logging machines working the pine trees.

Pacific Training Workshop: An opportunity for indigenous collaboration

"We are looking for people with an interest in influencing international decisions on the environment; and joining a network of indigenous environmental monitors", says Tui Shortland, co-host of the Pacific Regional Training workshop on traditional knowledge.