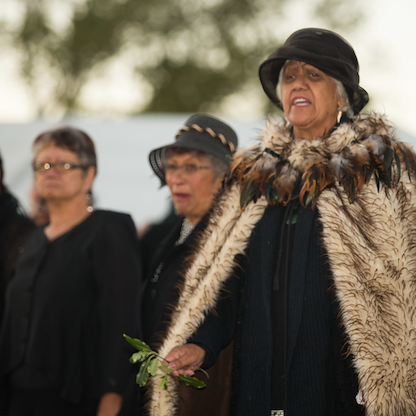 Te Puni Kōkiri works for the Crown to have genuine engagement and productive relationships with Māori.
Effective relationships between Māori and the Crown are necessary to achieve all Te Puni Kōkiri outcomes and wider outcomes across government.
Through joint and agreed action, both Crown and Māori will be better off and we work towards creating stronger connections and understanding.
Events and Updates
Latest events and updates for this section are listed below.
Online Māori mall for Te Tai Hauāuru goes live

Hokohoko, a new online Māori mall has been launched to provide hundreds of Māori businesses across Te Tai Hauāuru the opportunity to sell their products and services on the one-stop-shop website. 

 

Empowering others through mana and respect

Jonno Webster (Ngāpuhi) is an Assistant Contract Manager for Downer at their Taranaki hub. He received an invitation to participate in Te Ara Whanake, the Downer Māori Leadership Programme through one of his colleagues.

Setting standards for herself and others around her

Ongelle Fincham (Ngāti Kahungunu) is a Programmer for Downer based in Wellington. Ever since she saw the company's promotional video about Te Ara Whanake, the Māori leadership programme, she was keen to go on it. When she was asked to attend, her only answer was "Yes!"

Learning more about yourself to help others

Driver/operator Darryl Takerei (Ngāti Raukawa) works for Downer in the Taranaki region. In 2015 he completed the Downer Māori leadership programme, Te Ara Whanake, and found that he learned more about himself than he expected.

Growing Māori wahine leaders

I was part way through my diploma studying civil engineering and I felt I needed practical experience.