Ā mātou kaupapa
Te Puni Kōkiri has eight focus areas as we work towards our vision of Thriving Whānau – When whānau are thriving, so do their communities, hapū, iwi and all of Aotearoa.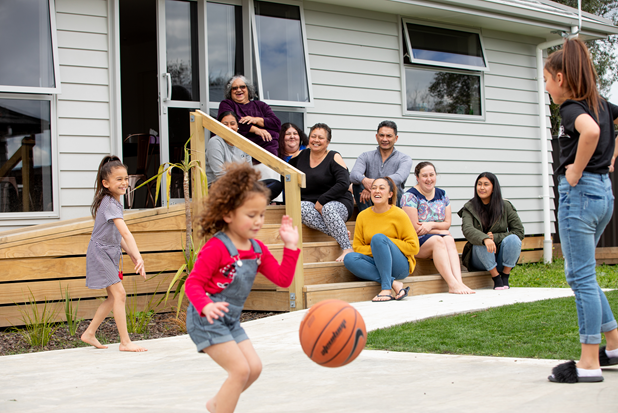 Key focus areas
Te Puni Kōkiri key focus areas align with the Government's three priority areas:
1. Improve the well-being of New Zealanders and their families
Our focus areas:
2. Providing new leadership by Government
Our focus areas:
3. Building a productive, sustainable and inclusive economy
Our focus areas:
Ahuwhenua - Whānau are enabled to actively connect with and use their land for social, cultural and economic wellbeing.
Enterprising whānau - Whānau enabled to grow their capability and access opportunities to develop sustainable enterprises.
Key frameworks
There are four key frameworks which inform our work and support our central vision of having Thriving Whānau. This vision captures both the Government's priorities and the aspirations of whānau, hapū, and iwi.
The frameworks informing our work are:
Te Tiriti o Waitangi - this underpins all relationships between the Crown and iwi, hapū and whānau. It guides Crowns activities and investment and creates particular obligations on both parties. The Crown is expected to act consistently with the principles of the Treaty. These principles are broadly defined by the Courts and Waitangi tribunal as partnership, protection and participation.
Whānau-centred approaches - whānau wellbeing is vital to achieving the Government's priorities for the wellbeing of all New Zealanders and their families. The public sector's traditional way of working with Māori involves delivering services for individual needs. A whānau-centred approach is far more likely to achieve the transformational change that the Government and whānau themselves are seeking.
Pā to policy, policy to pā - Te Puni Kōkiri can run an end-to-end process that takes an initial concept – whether through the political system or existing practice – and shape policy using insights about the reality of people's lives. We also co-design initiatives to meet whānau needs, then monitor and evaluate success to learn and apply these lessons in future projects.
Investing strategically - The Māori Development investment portfolio supports a broad range of social, cultural, economic and housing outcomes. It has grown significantly in recent years with total non-departmental funding in Vote Māori Development for 2018/19 totalling over $250 million. This funds a mix of programmes managed directly by Te Puni Kōkiri and through statutory entities, Crown Entities and commissioning agencies.
Read more in our Strategic Intentions 2018 - 2022.
Our work