In November 2015 Ngā Pū Wāea was disestablished. Ngā Pū Waea has successfully fostered relationships between broadband providers and Māori communities. Work in the ICT and digital technology space will now come under the Māori ICT Development Fund.
Ngā Pū Waea is the National Māori Broadband Working Group. Members bring a range of skills and expertise, and draw experience from the creative industries, information and communication technology sector, and governance.
Facilitating the development of Māori interests in the Rural Broadband Initiative (RBI) and the Ultra-fast Broadband (UFB) initiative, Ngā Pū Waea ensures Māori communities can be connected in a timely and efficient manner, and they can maximise opportunities arising from the deployment of broadband.
Ngā Pū Waea provides advice to Ministers on Māori interests in rural and urban broadband development. Their advice is based on research, case studies, and evaluations.
The Ngā Pū Waea work programme is approved by the Minister for Māori Development on an annual basis. Ngā Pū Waea is not a funding body; it has a small working budget which supports its work programme.
The roles of Ngā Pū Waea also include:
provision of information to Māori communities (eg broadband deployment timeframes and coverage);
advocacy; and
facilitating relationships on behalf of Māori groups or communities with other groups and organisations in the telecommunications industry.
For more information on how Ngā Pū Waea operates and delivers on its work programme please view the Terms of Reference page.
Te Puni Kōkiri provides secretariat support to Ngā Pū Waea.
Ngā Pū Waea Panel
Members are appointed by the Minister for Māori Development in consultation with the Minister for Communications and Information Technology.
The terms of reference provide that the membership of Ngā Pū Waea should reflect the following skills:
experience in Māori economic development through information and communication technology;
experience in Māori language and culture development through information and communication technology;
understanding of the dynamics of Māori society;
understanding of information and communication technology industry dynamics;
experience in commercial governance; and
relationship management.
Members are appointed for a term of three years and are eligible for reappointment.
The current members of Ngā Pū Waea are:
Hinurewa Te Hau (Whakatohea, Ngāti Maniapoto, Ngāti Hine, Ngāti Kahungunu, Tūwharetoa, Ngāti Raukawa)
Term of Appointment: 5 August 2013 – 5 August 2016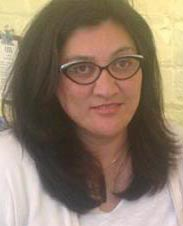 Hinurewa Te Hau has spent over a two decade's implementing regional economic development projects with a focus on tourism, creative industries, and community development. She is a economic development practitioner who has expanded her skills in developing cultural frameworks (structures) for creative and social enterprises long-term business success, by aligning social responsibility with business strategy. Her vocation for the past decade has been to work collaboratively across the public and private sectors as a conduit for cultural & economic transformation, she is a strategist, advisor, and implementer.
Hinurewa has a number of projects on the go including consulting for 2 Degrees Mobile as a Iwi & Community Liaison Advisor. Currently she is the chairperson for Auckland Matariki Festival Trust and Cultural Heritage Arts Resource Trust (CHART) and Creative Northland in Tai Tokerau, she is a board member of Auckland's Creative Coalition and Accelerating Aotearoa Incorporated.
Hinurewa says "I'm delighted to be part of something that will effect social and economic change for our communities, as technology is a persuasive tool, and will drive economic growth. The opportunity is to evaluate economic return on investment i.e. consumption, demand, job creation to leverage partnerships for greater success". Hinurewa resides in Auckland on the shores of Devonport, and has one child a daughter.
Rhonda Kite (Te Aupouri)
Term of Appointment: 5 August 2013 – 5 August 2016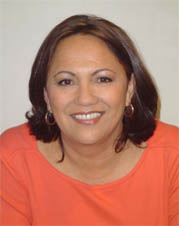 Rhonda Kite, the Founder and CEO of Kiwa Digital Ltd, has been an award-winning producer of television and software development.
 She has been named by North & South magazine as the New Zealander of the Year in IT and Communications and a recipient of the Eyeworks Entrepreneurship Award from Women in Film & Television. The company's software has received a Special Recognition for Engineering Excellence by the Hollywood Post Alliance. Kiwa Digital is a transmedia technology company and has established a worldwide reputation as a respected leader in digital publishing and software innovation.
Robyn Kamira (Te Rarawa)
Term of Appointment: 5 August 2013 – 5 August 2016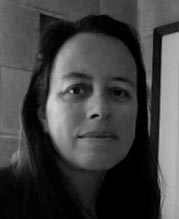 Robyn Kamira is the director of Paua Interface Ltd, a Māori owned information technology company. The company delivers information technology consulting, audits, research, evaluation, project planning and strategies. Robyn is also a member of the Kaitiaki Guardians of the Alexander Turnbull Library, and was a founding member of the Society of Professional Maori Women in Information Technology (Te Waka Wahine Wā Hangarau), a member of the National Health IT Board and a member of the Digital Strategy Advisory Group to the New Zealand government.
Haami Piripi (Te Rarawa)
Appointed: 30 May 2011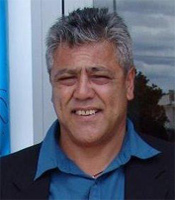 Haami is Chair of Te Rūnanga o Te Rarawa, represents Te Rarawa on the Te Hiku o te Ika Iwi Forum, and is the elected negotiator for Te Rarawa's Treaty Claims Team.
Haami was the Chief Executive of Te Taura Whiri i te Reo Māori from 2001-2007, and holds a degree in social work.
Antony Royal (Ngāti Raukawa, Ngāti Tamaterā, Ngā Puhi)
Appointed: 30 May 2011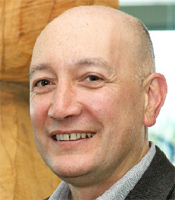 Antony holds a Degree in Electrical and Electronics Engineering from Auckland University and has spent many years in the ICT industry. Antony held directorships at 2degrees Mobile Ltd, Hautaki Ltd, and was a Trustee of Te Huarahi Tika Trust.
He is also Chair of Ngāti Tamaterā Treaty Settlement Trust, Chair of Te Whānau a Haunui Farm Trust, and a member of the council for Whitireia and Weltec Council. Antony has experience in software, hardware and telecommunications, has his own consulting practice and has been a long-time advisor and kaiāwhina at Te Wānanga o Raukawa.
His previous roles have included Global Infrastructure Manager and Web Initiatives Manager for the NZ Dairy Board (Fonterra), implementation of Financial Management Systems for a number different Government Departments, and positions on a number of advisory boards. Antony has been involved in many projects that involve technology and better educational outcomes, and has worked on several projects funded by the Tertiary Education Commission.
He is keen to see a better future for Aotearoa through technology enabled education, and to build a Māori technology sector that exports globally.
Previous members of Ngā Pū Waea
Previous members of Ngā Pū Waea include:
Richard Orzecki (May 2011 – May 2015),
Mavis Mullins (May 2011 – February 2013),
Daphne Luke (May 2011 – February 2013),
Jeremy Gardiner (May 2011 – September 2011).