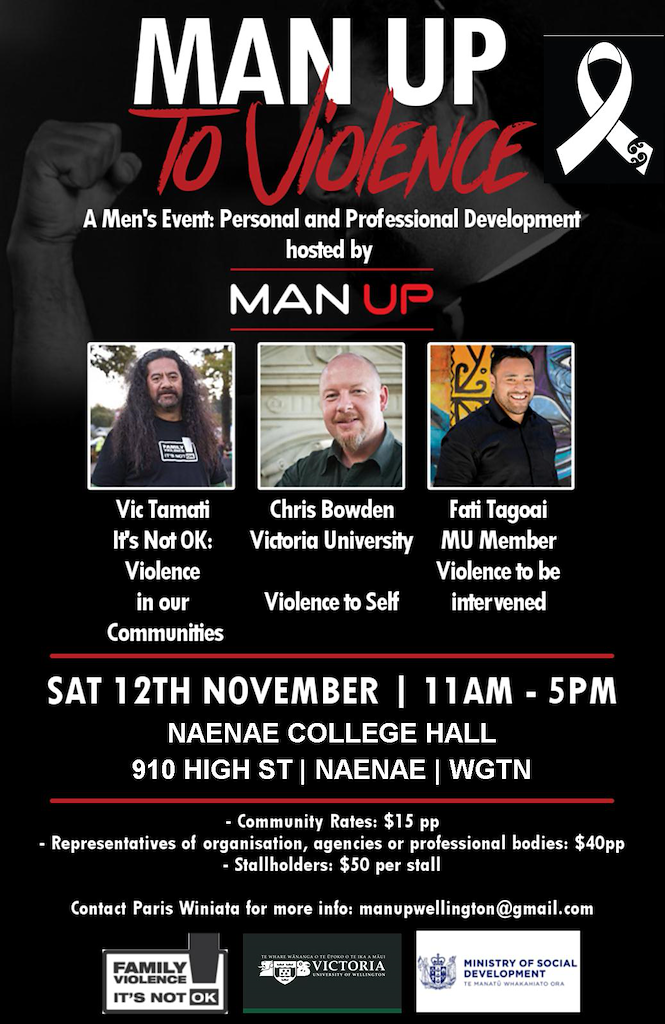 Man Up to the negative statistices of crime, violence and suicide
Description
Man Up Wellington proudly presents a personal development event for all Men in the community, or a professional development training for all male professionals in alignment with the White Ribbon Campaign. The event aims to create an awareness of our realities, and determine whether more could be done with our normal and natural lifestyle. The event also aims to have men reflect on their own practice and behaviours as well as looking at strategies of making a stand or intervene.
This event is organised by Man Up.
Venue
Naenae College Hall
910 High St
Naenae (Avalon)
Lower Hutt
Booking details
To book contact:
The price is: Community Rates: $15pp / Corporate Rates: $40.00pp / Stallholders: $50 per Stall
Contacts
To get in touch with the event organiser:
---
Disclaimer: Whilst best endeavours have been made to ensure the accuracy of this information it was submitted to Te Puni Kōkiri by the event organiser and they are responsible for its accuracy.