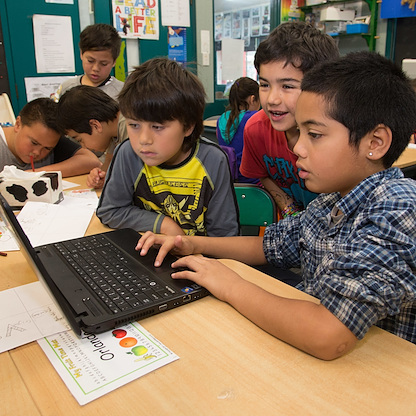 Te Puni Kōkiri works for Māori to be skilled, learned and innovative.
Increasing Māori skills will increase incomes and will enable Māori to have greater control over their lives and more freedom to carve out their own paths with fewer constraints on their choices.
Skills and learning benefits individuals, their whānau and communities, and in turn, the New Zealand economy.
We look at how Māori can acquire skills and knowledge, with an emphasis on increasing Māori achievement of higher-level qualifications.
Events and updates
Latest events and updates for this section are listed below.
Changes proposed to the care and protection of children

The Social Services Committee is calling for public submissions on the Children, Young Persons, and Their Families (Oranga Tamariki) Legislation Bill.

Hemi Rolleston: Looking into the unknown

Interim Chief Executive at Callaghan Innovation, Hemi Rolleston, discusses the need to support Māori business leaders to pursue innovation and entrepreneurship.

Thankful for a shot

Applying for up to 60 jobs a week with no success was getting her down. It wasn't until Vanisa completed a single Māori mother's employment programme offered through Manukau Urban Māori Authority that she was successful in her search.

Technology helping businesses engage with the Māori Economy

Māori and iwi organisations have the potential to become multi-million dollar businesses, if not already.

 

Golden Shears can pay off for highly skilled Māori

Each year the Golden Shears competition, which is the largest shearing and wool handling event in the world, attracts competitors from all over the world all vying for the coveted Golden Shears title and Māori are among the best.