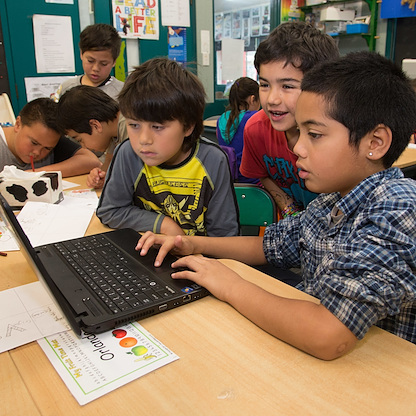 Te Puni Kōkiri works for Māori to be skilled, learned and innovative.
Increasing Māori skills will increase incomes and will enable Māori to have greater control over their lives and more freedom to carve out their own paths with fewer constraints on their choices.
Skills and learning benefits individuals, their whānau and communities, and in turn, the New Zealand economy.
We look at how Māori can acquire skills and knowledge, with an emphasis on increasing Māori achievement of higher-level qualifications.
Events and Updates
Latest events and updates for this section are listed below.
Minister visits flood stricken areas

During the weekend the Minister for Māori Development, Te Ururoa Flavell, and the Minister of Transport, Simon Bridges, flew into the Waiariki region with District Mayor Tony Bonne to assess the damage as a result of the devastation caused by ex-tropical cyclone Debbie.

Te Puni Kōkiri staff member to star in education video

Whāngārei Regional Manager Tui Marsh (Ngāpuhi, Ngāti Porou) will be featured in a promotional video for the Australia New Zealand School of Government after being invited to Canberra last month to film a video about her journey as a student of their Masters programme.

150 Take Up The Mātika Moving the Māori Nation Challenge

150 participants from Āwanui-a-rangi and the Whakatāne Community have launched Hikoi ki te Hauora 2017, a ten week challenge to improve their health and well-being through increased activity and weight loss.

Rewarewa D investigates options for their whenua

The Whenua Māori Fund is supporting another land initiative with Te Puni Kōkiri in Te Taitokerau having just signed an agreement with Rewarewa D. The significance of the event and the signing was not lost on either rōpū.

Māori Land Service

To date more than 1,000 Māori land owners, including large incorporations and trusts, have taken part in consultation on the Māori Land Service.  To read more about each hui and Māori land owners' views, click here.