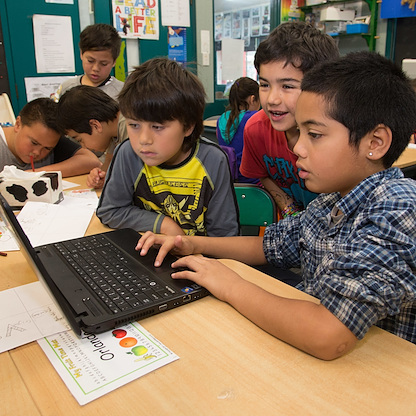 Te Puni Kōkiri works for Māori to be skilled, learned and innovative.
Increasing Māori skills will increase incomes and will enable Māori to have greater control over their lives and more freedom to carve out their own paths with fewer constraints on their choices.
Skills and learning benefits individuals, their whānau and communities, and in turn, the New Zealand economy.
We look at how Māori can acquire skills and knowledge, with an emphasis on increasing Māori achievement of higher-level qualifications.
Events and Updates
Latest events and updates for this section are listed below.
Groundbreaking research on Māori urbanisation

A leading Māori health specialist Sir Mason Durie is praising what he is calling groundbreaking research into the impacts of urbanisation on Māori.

Rangatahi taking on big business

Māori secondary school students have shown off their flair for entrepreneurship in a series of successful workshops that have recently wrapped up.

Public sector brings it to the stage at Te Kōnohete 2017

Wellington's Pipitea Marae was abuzz with Te Kōnohete in November, a kapa haka event where several government agencies take to the stage to celebrate Māoritanga. 

On a PATH to Success

It has been nearly 25 years since Te Papa Tākaro o Te Arawa became the country's first iwi and Māori health sports trust. Today, working with Whānau Ora, it continues to find new ways of helping whānau achieve their health and wellbeing goals.

"Her identity is more important to her than ever"

A proud father says a new programme to connect Christchurch rangatahi with their Māoritanga helped his teenage daughter regain strength after her brother died.