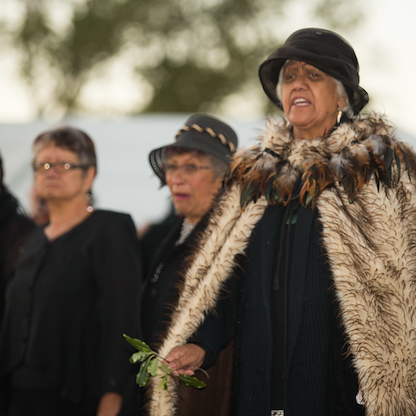 Te Puni Kōkiri works for the Crown to have genuine engagement and productive relationships with Māori.
Effective relationships between Māori and the Crown are necessary to achieve all Te Puni Kōkiri outcomes and wider outcomes across government.
Through joint and agreed action, both Crown and Māori will be better off and we work towards creating stronger connections and understanding.
Events and Updates
Latest events and updates for this section are listed below.
Rangatahi taking on big business

Māori secondary school students have shown off their flair for entrepreneurship in a series of successful workshops that have recently wrapped up.

Iwi steer waka to White Island

How Ngāti Awa bought an iconic tourism business in Eastern Bay of Plenty and its plans to make the boat tours more Māori than ever.

Te Puni Kōkiri: Te Waipounamu Regional Profile 2017

Te Puni Kōkiri measures a range of outcomes that fall within Whakapapa (te reo Māori and connection to iwi), Oranga (whānau well-being and whānau housing), Whairawa (whenua and whanaketanga), and Whanaungatanga (Crown-Māori relationships).

This publication provides an insight into the growth and development of Māori within Te Waipounamu and within these outcomes.

Rotorua programme helps whānau buy homes

Inez White founded Indigenuity Limited, which is giving first homebuyers and whānau the help they need to own their own homes in Rotorua.

Helping Porirua Whānau Start Businesses

Porirua people wanting to start a business can get professional help when PopUp Business School arrives in Porirua. The course will give budding entrepreneurs tools, confidence and knowledge to get their business up and running.